Ageing is one of the main factors that contribute to premature aging on the face and neck. It becomes evident through the appearance of wrinkles and sagging in certain areas. It is not uncommon for these signs to make someone feel less confident about their appearance. But don't worry! Natural ingredients to combat premature aging are ready to be the solution! Check out the recommendations here!
Read more : Do You Know the 5 Types of Collagen in the Body?
See for yourself the effectiveness of these natural ingredients in combating premature aging!
Olive Oil
The active ingredients in olive oil, such as polyphenols, oleic acid, monounsaturated fats, vitamin B, and vitamin D, have a high effectiveness in preventing the appearance of wrinkles or fine lines on the face!
How to use: Mix 1 tablespoon of olive oil and 1 tablespoon of lemon juice in a small bowl. Stir well and apply it to your face. Leave it on for at least 10 minutes. Rinse with clean water and do it regularly.
Rose Water
Another natural ingredient to combat premature aging is rose water. Soaking rose petals in water has regenerative and soothing properties that are beneficial for the skin. It improves blood circulation in the capillaries, minimizing visible veins on the facial skin. Not only that, rose water is also effective in reducing dark spots and swelling under the eyes.
How to use: Combine 2 teaspoons of rose water, ½ teaspoon of melon juice, and a few drops of glycerin in a container. Dip a cotton ball into the mixture and apply it all over your face. Perform this treatment every night before bed or every other day.
Read more : 4 Diet Smoothie Combinations, Making Your Body Automatically Athletic!
Egg White
You must be familiar with the natural beauty benefits of egg white, right? It is an excellent anti-aging agent due to its important nutrients such as omega-3, protein, and zinc. The benefits you'll experience include firmer and smoother skin, free from sagging.
How to use: Mix 1 egg white, ½ teaspoon of milk cream, and 1 teaspoon of lemon juice. Apply the mixture evenly on your face or specific areas. Wait for at least 15 minutes or until it feels dry. Rinse with cold water until clean. Repeat at least every 3 days.
Turmeric
The last natural ingredient to combat premature aging is turmeric. This herbal spice is well-known for its numerous health benefits, especially for skin beauty. Research has revealed its antioxidant, anti-inflammatory, and antimutagenic properties, which effectively fight against the signs of aging and protect against UV rays.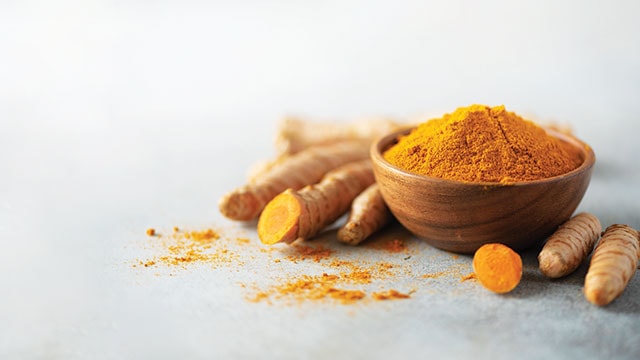 How to use: Combine 1 tablespoon of turmeric powder with 3 teaspoons of rose water. Mix until it forms a paste-like consistency, then apply it to the desired areas using a brush. Leave it on until it dries, at least 20 minutes. Cleanse with water and repeat for optimal results.
Read more : NOTE! Here are the BASIC 5 Supporting Ingredients in Collagen Drinks
Promising Business Prospects!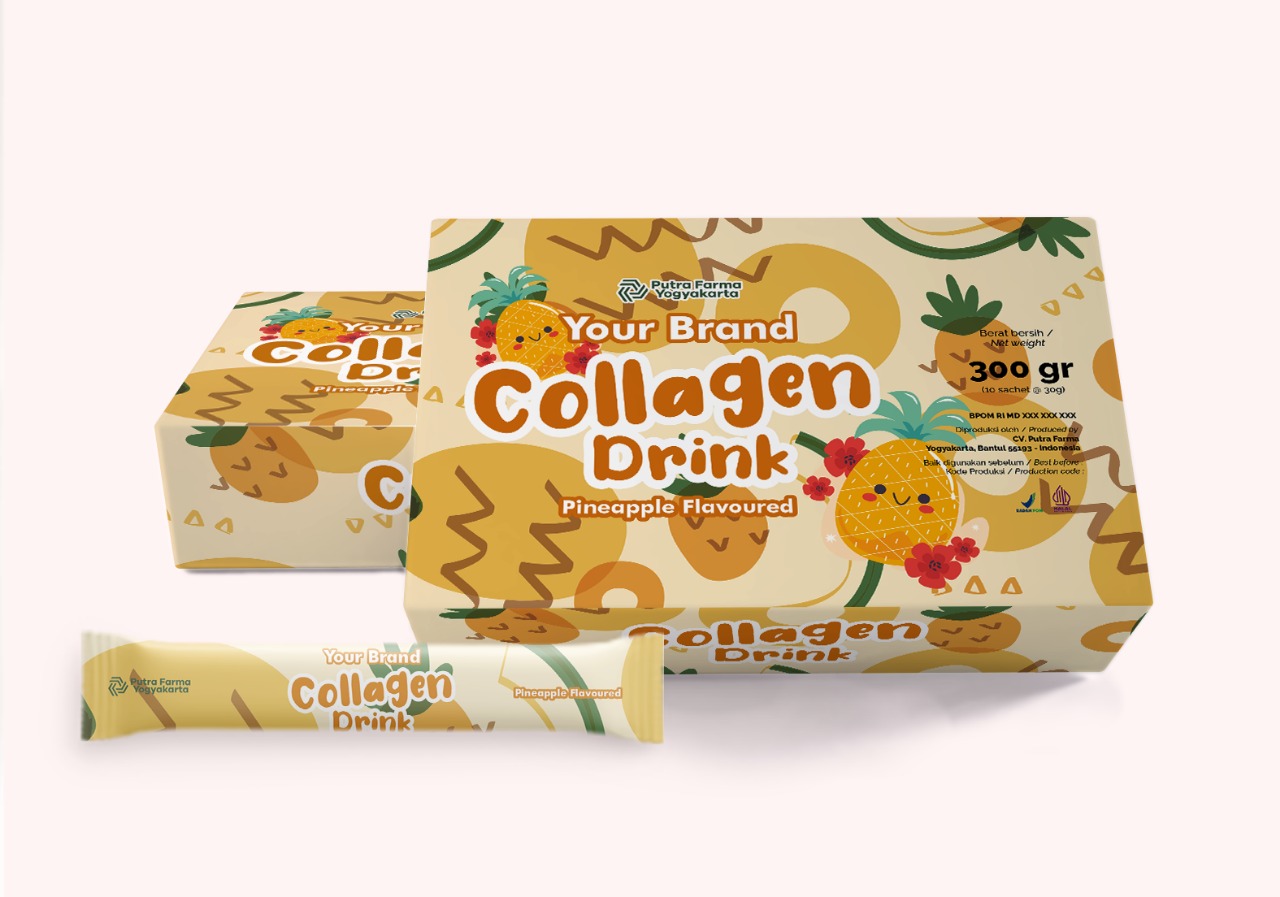 To achieve the desired beauty standards, many people are willing to try various methods, ranging from using natural herbal remedies, seeking treatments at clinics, to consuming collagen drinks. However, lately, people have been focused on consuming beauty drinks formulated with supporting ingredients to maintain youthful skin. Apart from being free from side effects, this approach serves as a long-term investment for internal skincare!
With a high demand for such products in the market, you also have a great opportunity to turn this business idea into a reality by introducing your own products. You can entrust it to Putra Farma Yogyakarta as an experienced and highly credible instant beverage product contract manufacturer since 2000. Our location is in Indonesia, precisely in Yogyakarta. In addition, we also accept orders to be shipped worldwide.
With our services, you can make your own branded instant beverage products without must to think about high capital to build your factory. We provide collagen beverage products from various raw materials such as vegan collagen, fish collagen, peptides collagen, tripeptides collagen, bovine collagen, salmon collagen, and glutathione, or adjust to your request.
For product legality issues, you don't have to worry! Because we guarantee that our products use the best quality raw materials that are legally certified and have food testing from the laboratory. We also carry out production with GMP, and HACCP standards, as well as double checking.
Get many benefits by working with us, including product consulting; free to create a brand name; special product formulations; free product samples; flexible MoUs; free product packaging design; free to choose the form of product packaging; free revision of product samples until suitable; long shelf life; cost price negotiation; product legality registration; etc.

The most complete and trusted beverage manufacturer with a process that is easy, fast, safe, realible, and affordable. For more information, please contact CV. Putra Farma Yogyakarta.
Find us on social media:
Instagram @putrafarmayogyakarta
Facebook Putra Farma Yogyakarta

LinkedIn Putra Farma Yogyakarta
Twitter @putrafarmayk
TikTok @putrafarmayogyakarta
Putra Farma Yogyakarta. Minimum

price

, Premium

taste

.
"Promotion May Skyrocket"
<Make Collagen Drink and Fiber Drink Products with a Capital of 10 MILLION!>
*Terms and Conditions apply*
"Promo for every 5000 box order, you will get free 250 boxes of all variants. Hurry up and make your best version of the product! There's fress shipping in town, you know!"