Since coffee drink enthusiasts have increased significantly from time to time, many breakthroughs have emerged to attract consumers to buy. We can feel the coffee business that displays a mixture of beverage creations with art or latte art. Just from the looks of it, you must feel hypnotized and love it if you have to drink it, right? Even so, this latte art business idea can provide huge profits! Are you interested in developing it? Check out the strategy here!
Read more : Help Market Your Product with These 2 Types of Commercial Ads
Bring your latte art business idea to life with this strategy!
Innovation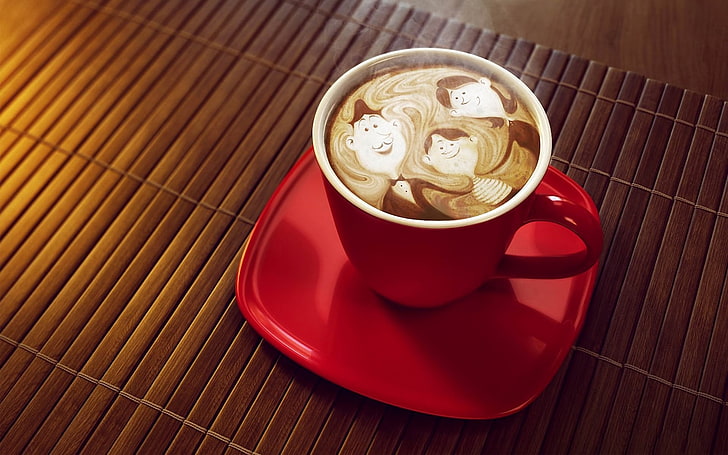 A business will be troubled to attract the concern of consumers if it does not offer an innovation. Most consumers will see a product based on the visuals displayed first.
Therefore, this latte art is closely related to the capability of the barista to make delicious drinks and a more unique and unprecedented form of latte art. The more unique and different it will have its allure and increase sales.
Read more : 3 Categories of Pouch Packaging Materials for the Food and Beverage Business
Raw material
Creating a latte art drink that tastes good and looks sturdy will require quality raw materials. You can look for experienced and trusted suppliers of beverage powder raw materials.
If possible, look for one that has been widely used or trusted by other businesses but has a much more affordable price. That way, you can always be the product of the product and don't have to look for substitute suppliers of raw materials again.
Read more : 4 Innovative Product Promotion Strategies to Make Your Business Grow
Marketing
One of the necessary factors that you should take into account is the marketing of the product. Through this marketing, your product is easier to identify by the public. You can post interesting photos or videos on your business social media to introduce the latte art product. In addition to spreading faster, this method can also cut the budget to a minimum.
Read more : 4 Benefits of Using Private Labels for Your Business Products
Go the easier way with us!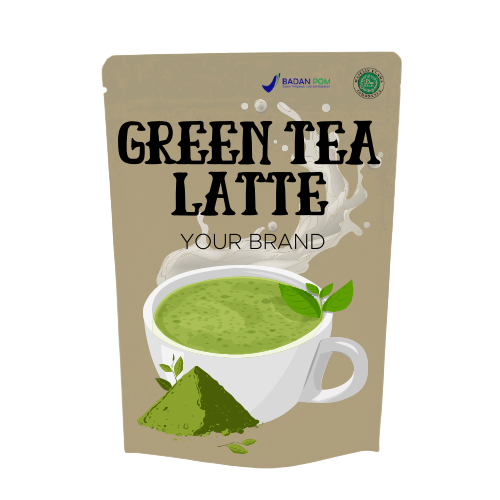 Do you want to do a contemporary café beverage business and supply it to taverns? You can use this surefire way to make your work easier by entrusting it to Putra Farma Yogyakarta an experienced and highly credible instant beverage product contract manufacturer since 2000. Our location is in Indonesia, precisely in Yogyakarta. In addition, we also accept orders to be shipped worldwide.
With our services, you can make your own branded instant beverage products without must to think about high capital to build your factory. We provide contemporary beverage products with latte flavor variants such as avocado latte, durian latte, green tea latte, melon latte, pandan latte, strawberry latte, and vanilla lattes.
For product legality issues, you don't have to worry! Because we guarantee that our products use the best quality raw materials that are legally certified and have food testing from the laboratory. We also carry out production with GMP, and HACCP standards, as well as double checking.
Get many benefits by working with us, including product consulting; free to create a brand name; special product formulations; free product samples; flexible MoUs; free product packaging design; free to choose the form of product packaging; free revision of product samples until suitable; long shelf life; cost price negotiation; product legality registration; etc.

The most complete and trusted beverage manufacturer with a process that is easy, fast, safe, realible, and affordable. For more information, please contact CV. Putra Farma Yogyakarta.
Find us on social media:
Instagram @putrafarmayogyakarta
Facebook Putra Farma Yogyakarta

LinkedIn Putra Farma Yogyakarta
Twitter @putrafarmayk
TikTok @putrafarmayogyakarta
Putra Farma Yogyakarta. Minimum

price

, Premium

taste

.
"Promo for every 5000 box order, you will get free 250 boxes of all variants. Hurry up and make your best version of the product! There's fress shipping in town, you know!"
Source :