If you're contemplating the idea of launching a glutathione drink venture, brace yourself for stepping into a market that has witnessed remarkable growth in recent years. Glutathione drinks have captured the attention of health-conscious consumers seeking potential beauty and well-being benefits, making them increasingly popular.
The allure lies in their promise to enhance skin radiance, support joint health, and boost overall vitality, appealing to a diverse clientele. However, to carve out your place in this competitive industry, a well-crafted strategy and an intimate understanding of your target audience will be your secret weapons for success.
Also read: How to Succeed in Collagen Drink Business? 5 Proven Tips
How Glutathione Affect the Beauty Market?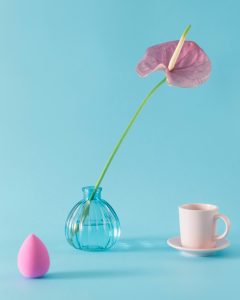 In recent years, the spotlight has turned towards the wondrous antioxidant known as glutathione, captivating the beauty market and capturing the hearts of skincare enthusiasts worldwide. This potent and naturally occurring substance has emerged as a coveted secret to achieving radiant and healthy skin. As the word spreads about its numerous health benefits, a growing number of beauty devotees are embracing glutathione as a vital element of their beauty rituals, transforming the way they approach skincare.
Beyond being a mere antioxidant, glutathione wields impressive powers within the body, making it a true beauty elixir. Its multi-faceted benefits have earned it a well-deserved reputation for supporting overall health and well-being. However, it is its profound influence on skin health and appearance that has truly earned glutathione its place in the limelight.
The magic of glutathione lies in its ability to combat oxidative stress and neutralize harmful free radicals, the culprits behind premature aging and skin damage. By safeguarding the skin from environmental aggressors and internal imbalances, glutathione acts as a formidable shield, promoting a youthful and radiant complexion.
Also read: Understanding Bovine Collagen as a Supporting Component in Beauty Drinks
Moreover, this remarkable antioxidant plays a key role in promoting an even skin tone by inhibiting the production of melanin. As a result, it helps to address hyperpigmentation, dark spots, and uneven skin discolorations, leaving the skin with a luminous and balanced glow.
Start by Grabbing Your Own Beauty Brand First
The beauty drink market's abundance speaks volumes about their tremendous popularity and sales. This presents an incredible opportunity for you to take your business to new heights by launching your own brand and expanding it to greater horizons. If you're eager to explore this potential further, why not partner with Putra Farma Yogyakarta? They boast over two decades of experience as a trusted contract manufacturer for instant beverage products since 2000. Based in Indonesia, specifically in Yogyakarta, they also offer shipping worldwide, making them a reliable choice for your glutathione beauty drink venture.
As you embark on this exciting journey, it's essential to approach the production process with the utmost care and precision. Safety is paramount, especially considering that your beauty drink will be consumed by a diverse audience. Ensuring that every sip is not only refreshing but also safe is crucial for building trust and a loyal customer base.
To make the process smoother, many entrepreneurs opt for the convenience of instant beverage manufacturing services. Putra Farma Yogyakarta's collaboration with specialized factories ensures that your glutathione beauty drink will meet the highest quality standards. With their expertise and commitment, you can rest assured that your product will embody the true potential of glutathione, offering beauty and wellness in every bottle.
Also read: 5 Benefits of Marine Collagen, a Source of Goodness for Health and Beauty
So, don't miss out on this golden opportunity to shine in the beauty drink market. With Putra Farma Yogyakarta by your side, you can take your glutathione beauty drink brand to new heights, delighting customers near and far with your premium and safe products.
Find us on social media:
Instagram @putrafarmayogyakarta
Facebook Putra Farma Yogyakarta
LinkedIn Putra Farma Yogyakarta
Twitter @putrafarmayk
TikTok @putrafarmayogyakarta