The behavior of a product, of course, can not be separated from a qualified way of promotion. The era of all technology as it is today. Everyone has experienced a shift in their marketing methods to a more modern process in online media. The showing of the products offered must also be eye-catching so that consumers are hypnotized and end up buying the product. Here are some artistic product photo shoot ideas that you can sample. Check out more below!
Read more : 5 Tricks to Develop the Beverage Industry, Hits Guaranteed!
Take a peek at artistic product photo shoot ideas to make your product even more attractive!
Find the Right Angle
Product photos can be more artistic if you choose the right angles. Because taking shots at a certain angle will affect the result. Getting it is not easy, but you can try it with various angles starting from the right-left side, up, down, back, and so on. Then avoid zooming too! Because the photo will look broken and the resolution is not good.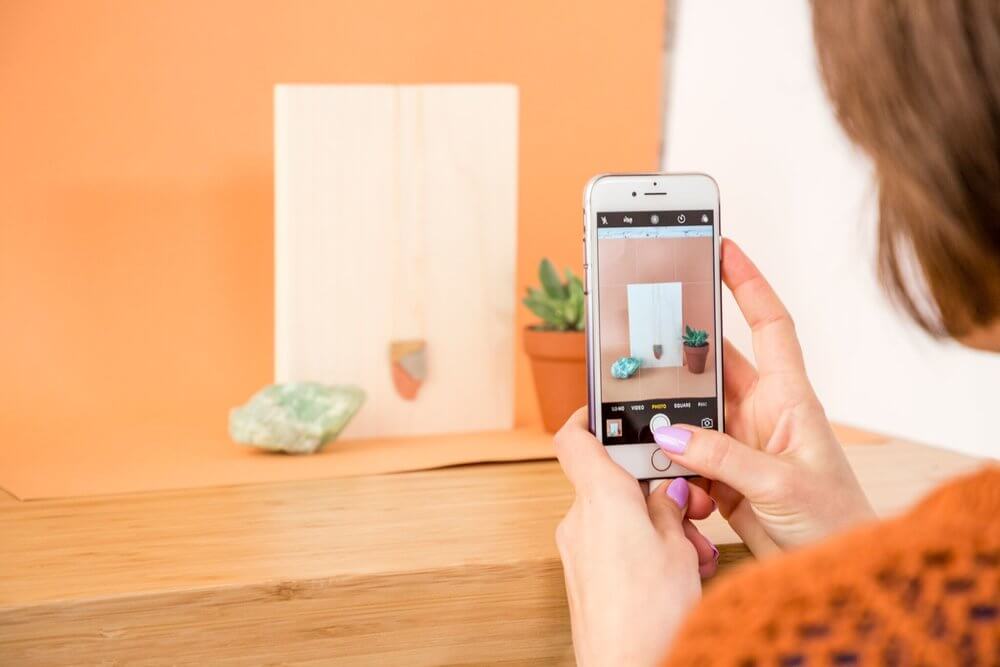 You can also use a reflection technique with an acrylic backing, greenscreen, or glossy paper. This method has an appeal in the eyes of consumers who see it based on its aesthetics. Apart from that, you also need to consider the layout of each product. Don't let anything overlap or even separate one product from another!
Use Models
By using a model of a person or animal (depending on the product), it can attract more interest from these consumers. Another advantage is that it makes it easier for consumers to see a noticeable picture of the product when used directly and provides product details in terms of color, shape, proportion, and so on.
Read more : 4 Super Attractive Product Packaging Design Inspirations
Decide on a Photo Theme
The theme of the photo is one of the crucial things, so it needs to be thought through carefully. Don't forget to ensure the shot have a directional theme and stays relevant to the product! For example, the various properties that you have to prepare.
Fresh Backgrounds
If you only want to focus on the product, you can use a plain background like white. But to make it look even more striking, you can combine it with a plain colored background to make it look fresher. Then don't choose a background color that matches the product because the product will lose its identity! Besides that, the advantage of using a plain background is that it will not distract consumers when they see the product.
Read more : 5 Brand Marketing Strategies to Make Your Product Famous Quickly!
Beautify with Edit
The editing process functions to see from a certain point of view the color composition or lighting that is lacking. Even though you have used the right angle and good lighting, an original photo still has drawbacks. So to make it even more interesting, you need to highlight it by editing.
You can use various effects or edit manually. But you need to remember! Don't overdo the editing because it seems fake and manipulated! Then provide a watermark so that other people cannot plagiarize the product photos.
Read more : 4 Instant Herbs Business Tricks, Don't Miss It!
Create your own instant powder drink product.
Interesting in trying to get into the instant drink product business? You can entrust it to Putra Farma Yogyakarta as an experienced and highly credible instant beverage product contract manufacturer since 2000. Our location is in Indonesia, precisely in Yogyakarta. In addition, we also accept orders to be shipped worldwide.
With our services, you can make your own branded instant beverage products without must to think about high capital to build your factory. We provide various kinds of instant drink products such as beauty drinks, diet drinks, herbal drinks, supplement drinks, women's health drinks, dairy products, and café drinks. For product legality issues, you don't have to worry! Because we guarantee that our products use the best quality raw materials that are legally certified and have food testing from the laboratory. We also carry out production with GMP, and HACCP standards, as well as double checking.
Get many benefits by working with us, including product consulting; free to create a brand name; special product formulations; free product samples; flexible MoUs; free product packaging design; free to choose the form of product packaging; free revision of product samples until suitable; long shelf life; cost price negotiation; product legality registration; etc.

The most complete and trusted beverage manufacturer with a process that is easy, fast, safe, realible, and affordable. For more information, please contact CV. Putra Farma Yogyakarta.
Find us on social media:
Instagram @putrafarmayogyakarta
Facebook Putra Farma Yogyakarta

LinkedIn Putra Farma Yogyakarta
Twitter @putrafarmayk
TikTok @putrafarmayogyakarta
Putra Farma Yogyakarta. Minimum

price

, Premium

taste

.
"Promo for every 5000 box order, you will get free 250 boxes of all variants. Hurry up and make your best version of the product! There's fress shipping in town, you know!"
Source  :