The world of culinary drinks never sleeps. There are always beverage breakthroughs with new flavors that are here to satisfy people's desires. Therefore, there are lots of promising beverage business potentials that generate lots of profits. Interesting in developing it? Take a peek at some of the complete drink business inspirations below!
Read more : Discuss More the Meaning of MOQ in Business!
Some of these drink business inspirations are lucrative business opportunities.
Milkshake Choco Mint
From the name, you can imagine how delicious this drink is. It's suitable for people who want to drink something fresh but at the same time fill them up, for example, this choco mint milkshake business. The ingredients for making it are also simple such as ice cream, choco mint flavored powder, fresh milk, sweetened condensed milk, and ice cubes will be the perfect drink that is guaranteed to sell well. Don't forget to add other toppings such as Oreos, sprinkles, or whip cream to make it sell more!
Durian Ice Blend
Durian lovers will surely come closer with this one drink. The sweet, legit blend makes the taste even more delicious! The ingredients are also easy to find, such as durian-flavored drink powder, sweetened condensed milk, fresh milk, and ice cubes. You can also add additional toppings of durian or boba fruit to make it more attractive.
Read more : Build a Business from Home with 5 Lemongrass Tea Business Plans!
Green Tea Latte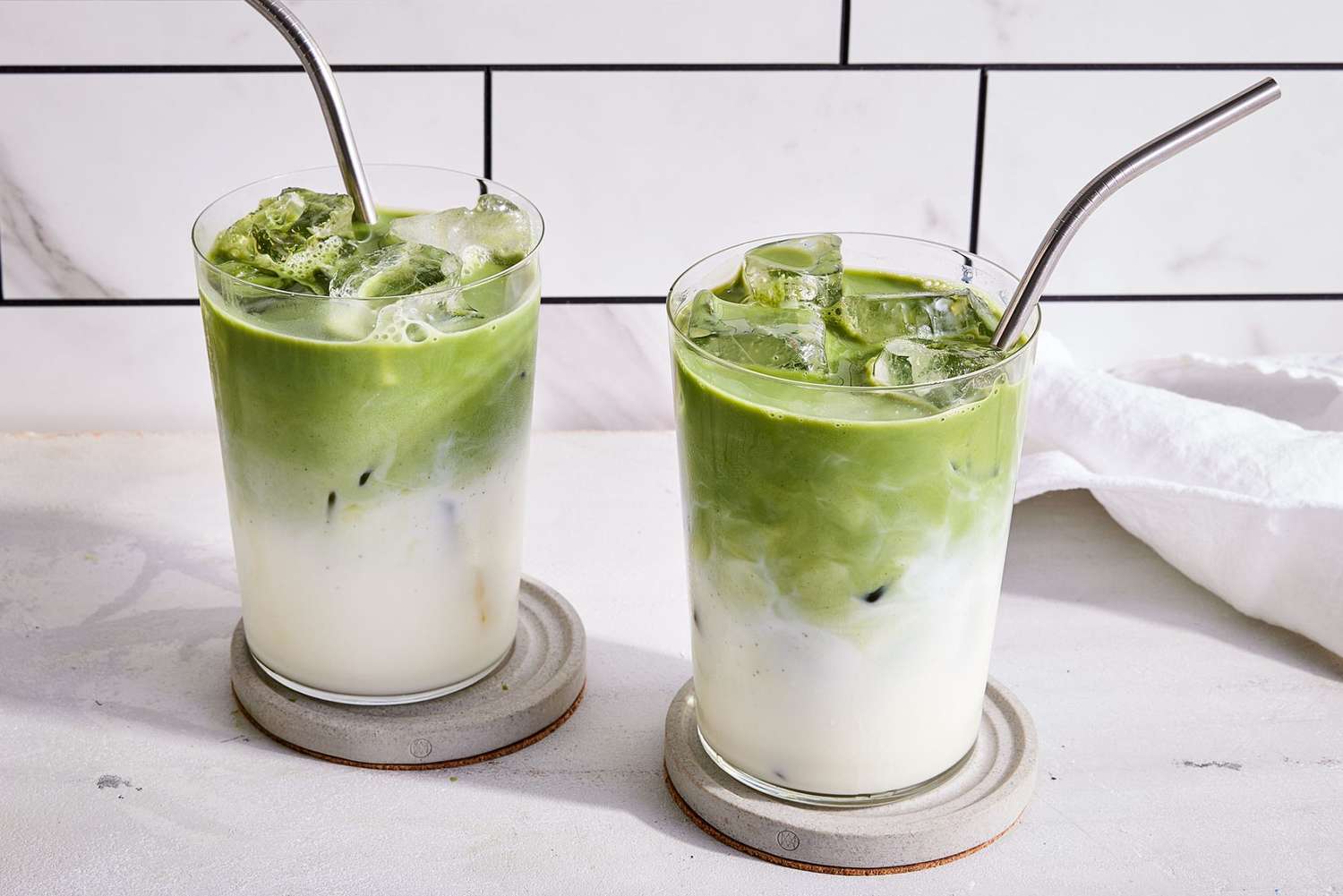 Usually, people consume green tea as a healthy drink to detoxify the body. But now there is another breakthrough mixing green tea with a latte to add a different sensation. The ingredients for making it are so much easy such as green tea latte powder, hot water, honey, and skimmed milk/soya milk. This drink is also suitable as a hot or cold dish.
Pull Tea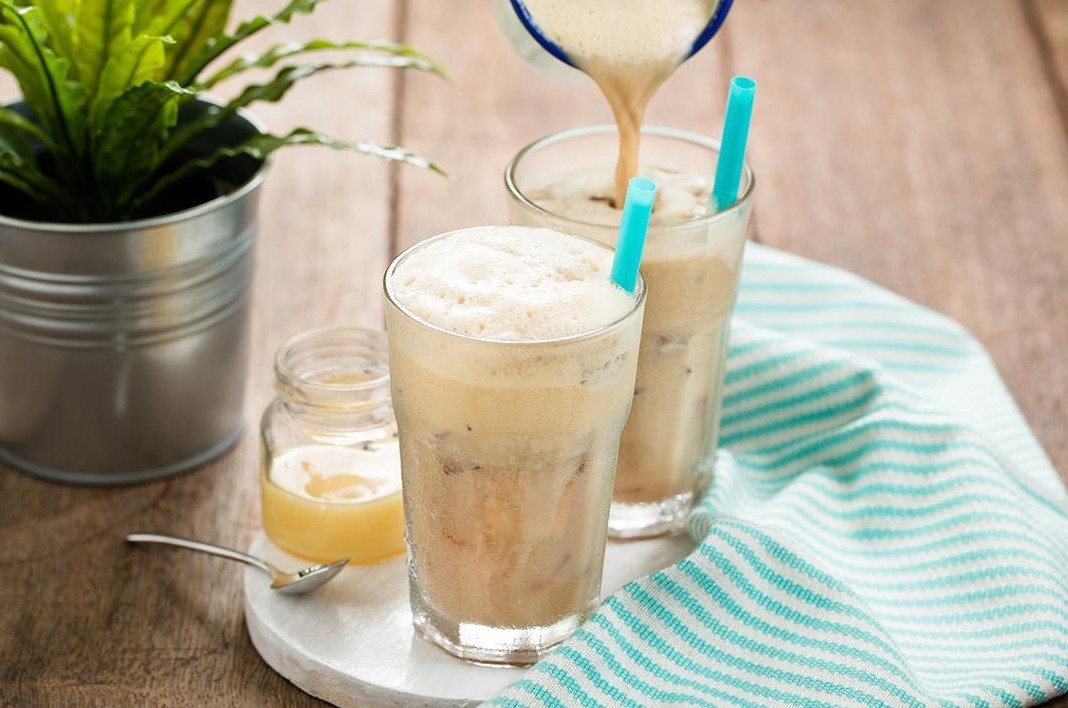 Want to sell tea drinks with different colors and flavors than usual? You can try to open this pull tea business. The ingredients for making it are tea powder, water, sugar, and creamer. And what makes this drink unique is the manufacturing process interestingly, from one glass to another, to get the perfect texture and taste. Don't forget to add toppings like jelly or aloe vera to make it even more tempting!
Read more : Instant Fruit Coffee Business Opportunity that Generates High Income!
Ice Grape Soda
The freshness is sure to make you can't stand it! Try this contemporary drink. The combination of soda, grape-flavored powder drink, and ice cubes is guaranteed to make your heart happy. You can also give variations of ice cream toppings to add a more legit taste.
Read more : Hot Selling Products with 5 Artistic Product Photo Shoot Ideas!
Do you want to start a beverage business but are confused about finding raw materials?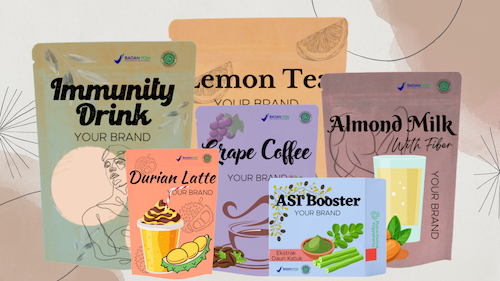 Opening a business certainly requires raw materials to make the drink. However, many novice businessmen admit that it is difficult to start a business because of problems finding raw materials. Just relax! Because today there are services that can help you make ready-to-drink instant drink powder that is more effective and time-saving.
You can entrust it to Putra Farma Yogyakarta as an experienced and highly credible instant beverage product contract manufacturer since 2000. Our location is in Indonesia, precisely in Yogyakarta. In addition, we also accept orders to be shipped worldwide. With our services, you can make your own branded instant beverage products without must to think about high capital to build your factory.
We provide various kinds of instant drink products such as beauty drinks, diet drinks, herbal drinks, supplement drinks, women's health drinks, dairy products, and café drinks. For product legality issues, you don't have to worry! Because we guarantee that our products use the best quality raw materials that are legally certified and have food testing from the laboratory. We also carry out production with GMP, and HACCP standards, as well as double checking.
Many benefits await you by establishing a business partner with us, including:
consulting all product needs;
create custom brand names;
raw materials without preservatives or harmful dyes;
product recipes are guaranteed 100% confidentiality;
special product formulation for one client only;
free product samples with applicable conditions;
free revision until you find the right formulation;
easy terms of cooperation;
free to choose the form of product packaging (box/pouch/sachet/bottle/jar);
product formulation can be from the customer or the company;
free logo design and product packaging as desired;
flexible payments can be repaid to 3 times;
MoU on cooperation at an affordable cost;
Nutritional Value Information management services;
management of product Intellectual Property Rights;
registration of distribution permits for POM and HALAL MUI;
product shelf life up to 2 years;
negotiate Cost of Goods Sold issues;
we are ready to adjust to the capital you have;
delivery throughout Indonesia with various trusted expeditions.

The most complete and trusted beverage manufacturer with a process that is easy, fast, safe, realible, and affordable. For more information, please contact CV. Putra Farma Yogyakarta or Marketing Angga (+62 813-9297-8584).
Find us on social media:
Instagram @putrafarmayogyakarta
Facebook Putra Farma Yogyakarta

LinkedIn Putra Farma Yogyakarta
Twitter @putrafarmayk
TikTok @putrafarmayogyakarta
Putra Farma Yogyakarta. Minimum

price

, Premium

taste

.
"Promo for every 5000 box order, you will get free 250 boxes of all variants. Hurry up and make your best version of the product! There's fress shipping in town, you know!"