There are many business opportunities on the market, creating entrepreneurs' various choices to build a business. One example of a business idea that is currently developing is in the field of coffee. The growth of coffee shops in various regions shows a variety of interesting concepts to make consumers come. If you are interested in building this business, some of the extraordinary coffee shop concept ideas below are for you to sample!
Read more : 5 Easy-to-Implement Drink Business Inspirations!
Here are some extraordinary coffee shop concept ideas.
Coffee and Flowers
The flower arrangement business is the choice of many people when entering high events during holidays such as Mother's Day, Valentine's Day, etc. Even though it is not a seasonal business because consumers can arrive every day, this business can experience a significant decline at certain times.
Therefore, you can combine it with the coffee business concept so that consumers don't stop buying. Even though it is possible only to see the flowers on display, they will not miss a cup of this delicious coffee! That way, it can be income for specific times when business is quiet.
Cat Coffee Shop
Combining a coffee shop with cats is a concept that attracts many people. Consumers can relax while drinking a coffee or their favorite drink while playing with adorable cats. Of course, if you are a cat lover, this coffee shop concept will be very convenient for you to realize! You can create a comfortable room for visitors and cats with various supporting facilities.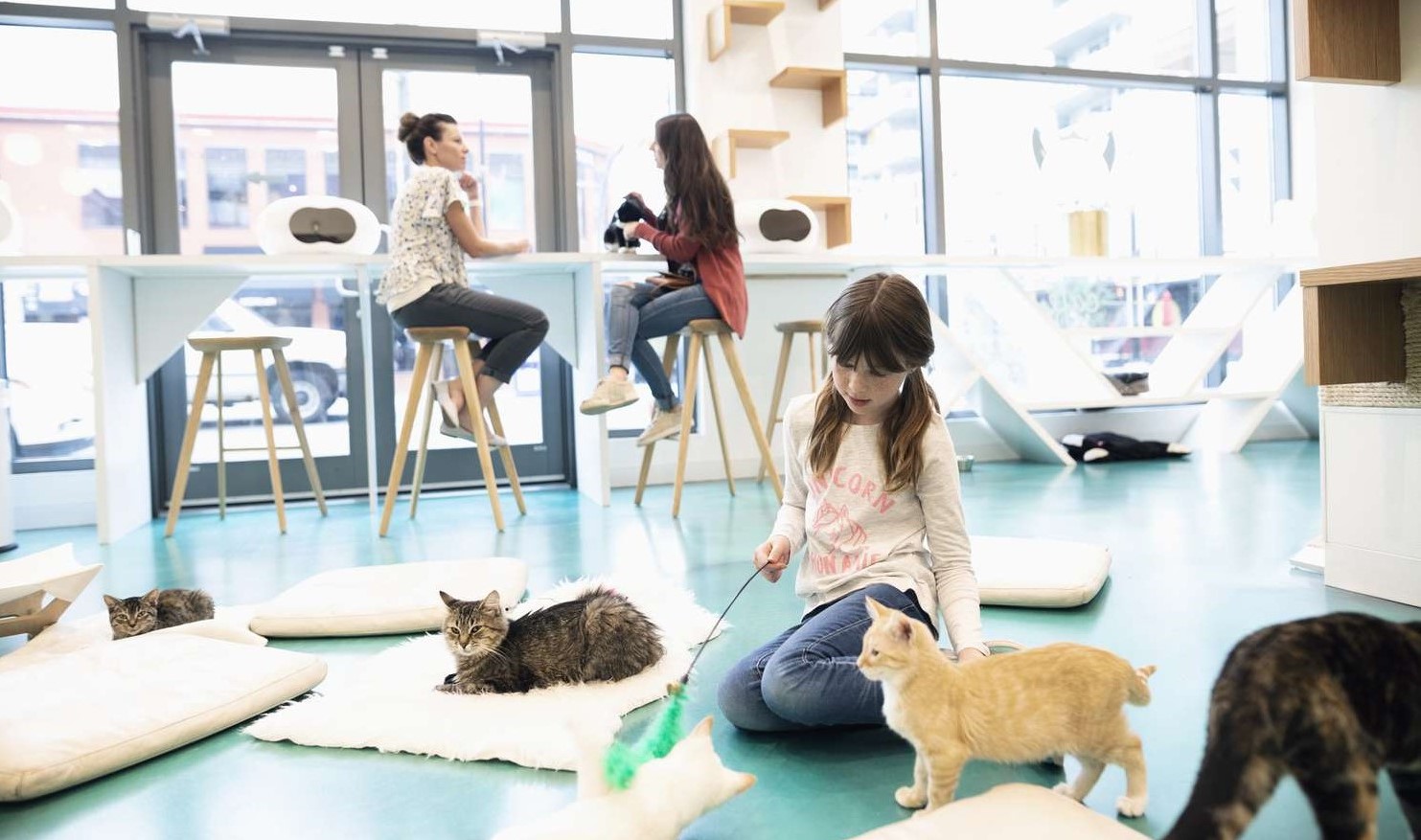 Read more : Discuss More the Meaning of MOQ in Business!
Co-working space is one of the places that attract freelancers, gig-economy workers, and millennials. Most people like them have become fans of coffee drinks and always consume them as a daily drink.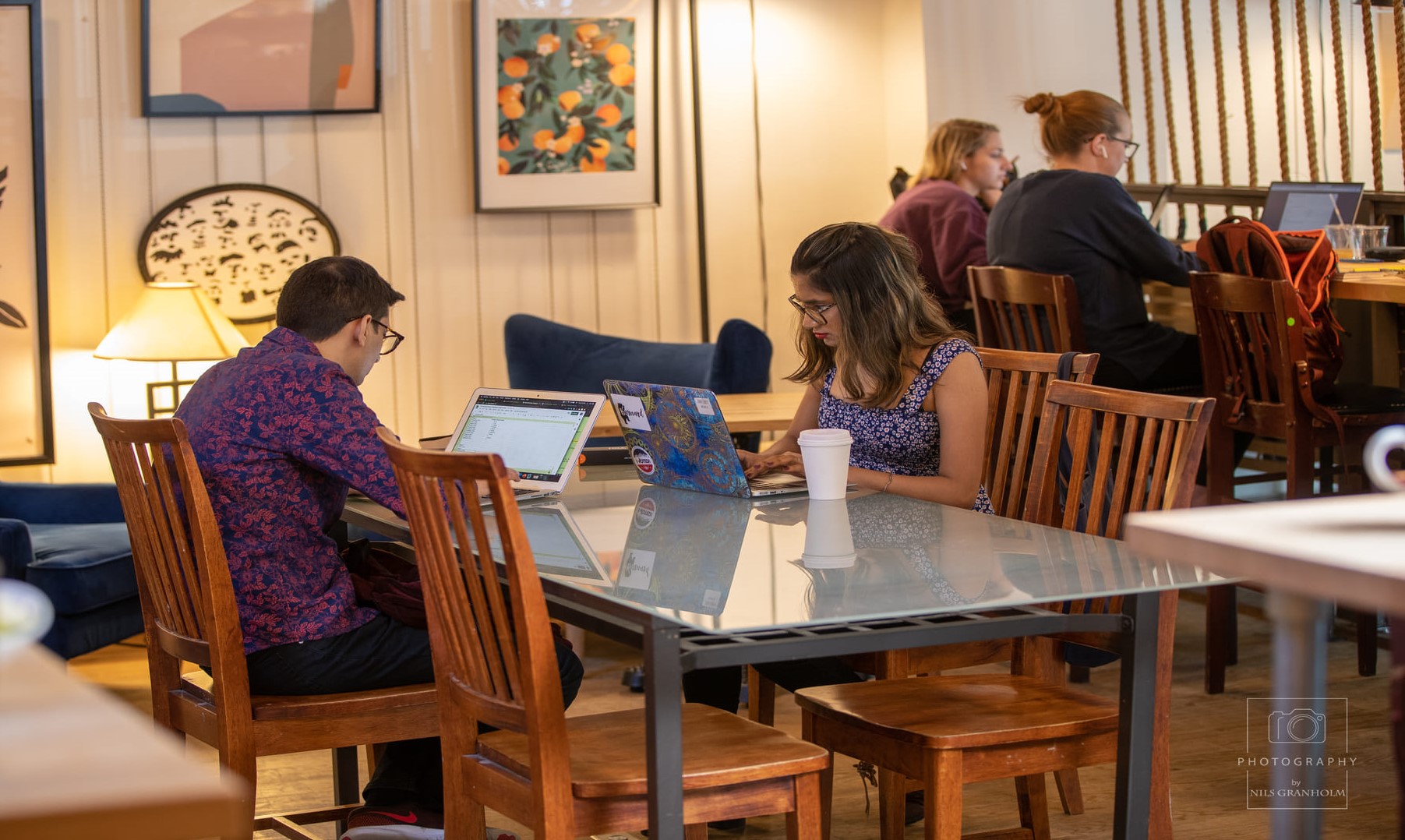 If you have an industrial or commercial space, you can quickly turn it into a coffee shop with co-working space and rent it out to workers or students. Don't forget to provide a fast WiFi connection and a delicious coffee taste!
Coffee and Comic Book Store
Superhero fans can spend hours exploring various collections of comic books, novels, and board games. Therefore, selling coffee, pastries, or other beverages can increase your income if comic books don't sell. Apart from comic books, there are tons of unique items that you can sell, such as miniature Superheroes or renting Superhero costumes.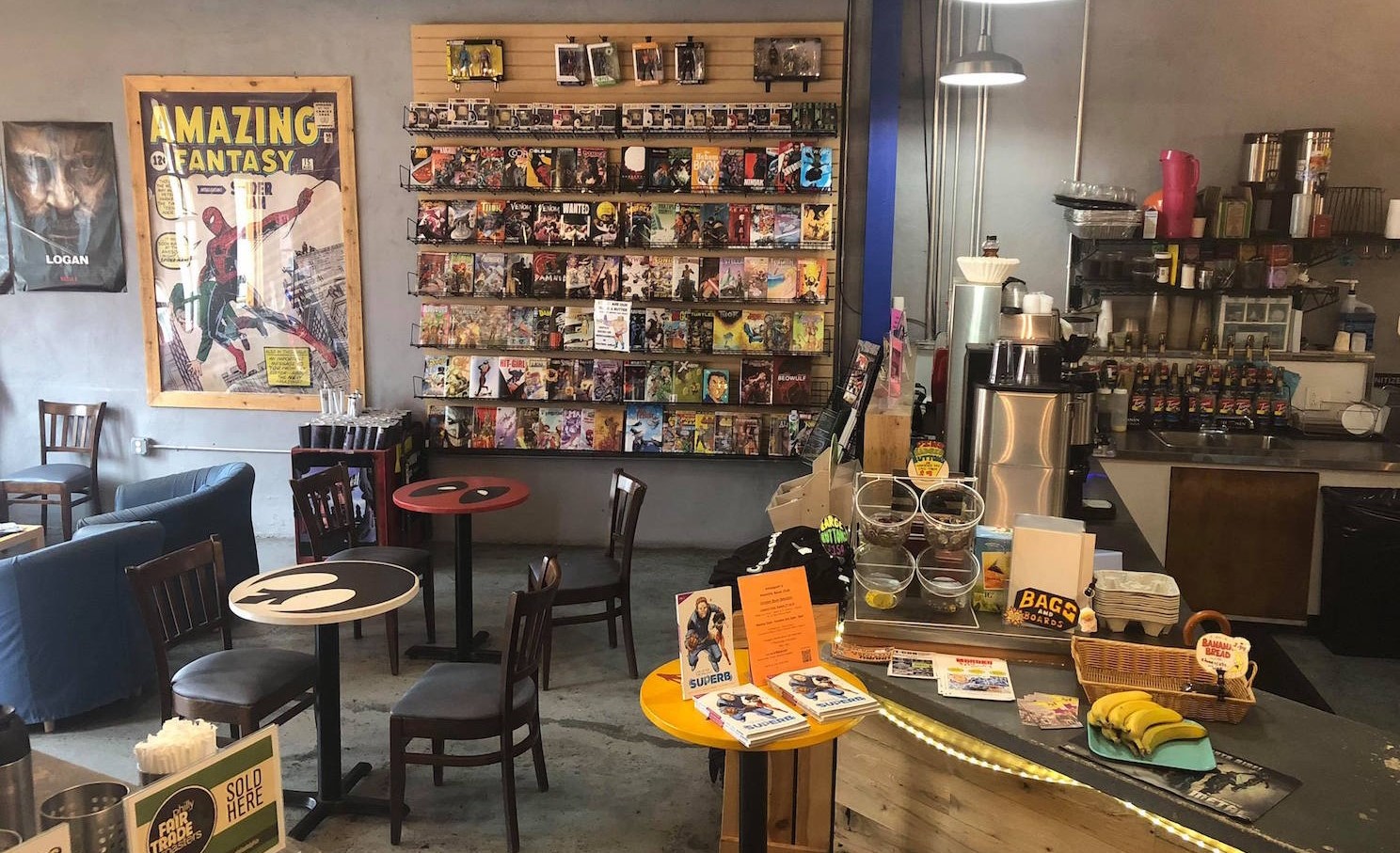 Beauty Salon Coffee Shop
Every woman knows how much fun it is to do beauty treatments. But they also won't refuse if you offer or provide a cup of coffee to make the body more relaxed. Opening a coffee shop and beauty salon in one building is a surefire way to indulge visitors in one fell swoop.
Especially if your customers come with their children, friends, or spouses, they don't need to be confused or bored waiting because there is already a particular room for waiting.
Read more : Build a Business from Home with 5 Lemongrass Tea Business Plans!
No need to be afraid to step up!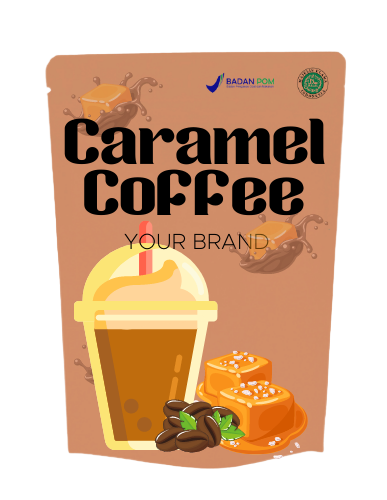 The virality of coffee beverage products in various regions of the world makes sales always increase over time. You can take advantage of this opportunity to present quality instant coffee products. You can entrust it to Putra Farma Yogyakarta as an experienced and highly credible instant beverage product contract manufacturer since 2000. Our location is in Indonesia, precisely in Yogyakarta. In addition, we also accept orders to be shipped worldwide.
With our services, you can make your own branded instant beverage products without must to think about high capital to build your factory. We provide coffee drink products with various variants such as coconut coffee, 3 in 1 coffee, avocado coffee, whisky coffee, durian coffee, black coffee, lemon coffee, white coffee, melon coffee, cappucinno coffee, strawberry coffee, ginseng coffee, grape coffee, caramel coffee, or adjust to your request.
For product legality issues, you don't have to worry! Because we guarantee that our products use the best quality raw materials that are legally certified and have food testing from the laboratory. We also carry out production with GMP, and HACCP standards, as well as double checking.
Get many benefits by working with us, including product consulting; free to create a brand name; special product formulations; free product samples; flexible MoUs; free product packaging design; free to choose the form of product packaging; free revision of product samples until suitable; long shelf life; cost price negotiation; product legality registration; etc.

The most complete and trusted beverage manufacturer with a process that is easy, fast, safe, realible, and affordable. For more information, please contact CV. Putra Farma Yogyakarta.
Find us on social media:
Instagram @putrafarmayogyakarta
Facebook Putra Farma Yogyakarta

LinkedIn Putra Farma Yogyakarta
Twitter @putrafarmayk
TikTok @putrafarmayogyakarta
Putra Farma Yogyakarta. Minimum

price

, Premium

taste

.
"January Promotions"




Make your drink brand with ONLY 25 MILLION capital!
"Promo for every 5000 box order, you will get free 250 boxes of all variants. Hurry up and make your best version of the product! There's fress shipping in town, you know!"
Source  :