The continuous development of coffee resulted in a breakthrough by combining coffee beans with fruits. The taste results are different and more unique than the others. In line with the growth of the existing coffee business over the last few years, you can see the emergence of modern coffee shops. Of course, developing a fruit coffee business idea can be a lucrative prospect! Check out some tricks for building an instant fruit coffee business opportunity below!
Read more : Hot Selling Products with 5 Artistic Product Photo Shoot Ideas!
Instant fruit coffee business opportunity that doesn't have much competition!
Trusted Distributor
Buying raw materials from trusted distributors will have higher-quality coffee beans that will automatically produce a more delicious taste. Not only that! You can also monitor the quality of the fruits, whether they are fresh or rotten. That way, you won't be easily fooled by the low price, but the quality is not worth it.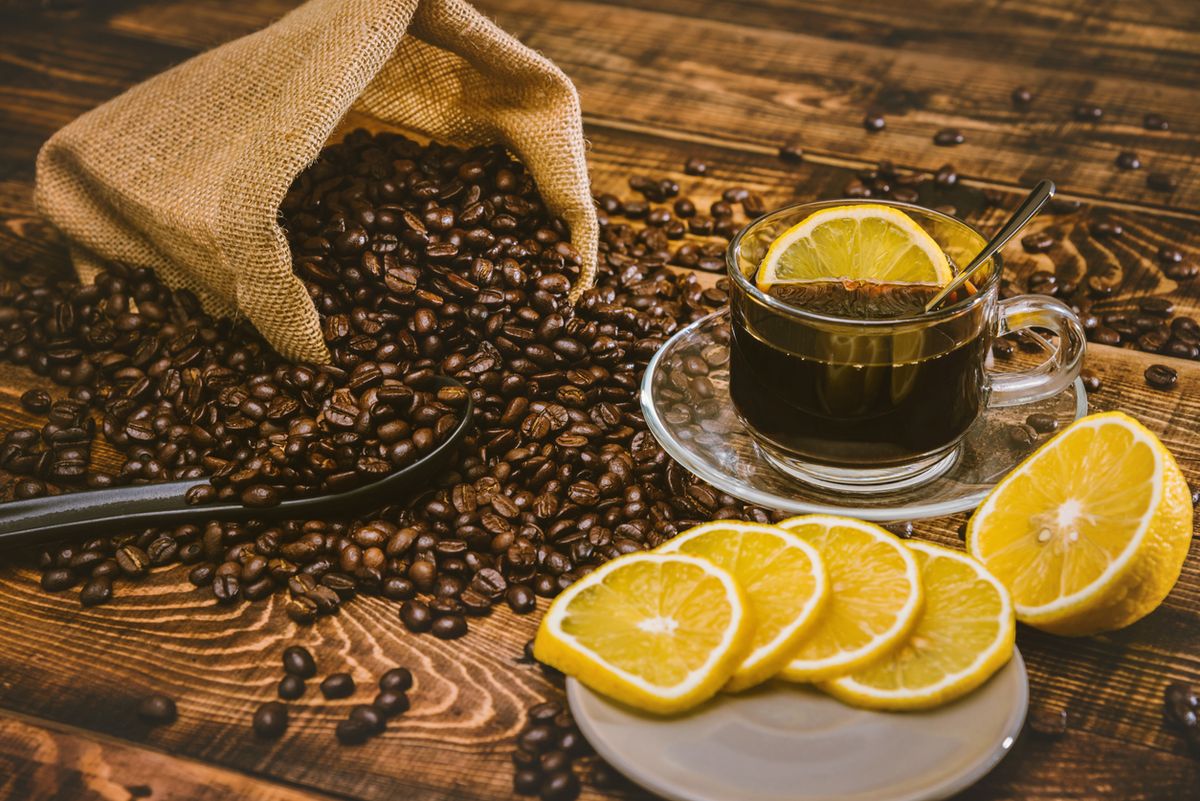 Present Product Innovation
To attract consumers widely, don't just make one kind of fruit coffee flavor. You can try experiments to create combinations of coffee with other fruit variations. Then don't forget to look for the distinctive taste of your product! The goal is to differentiate your product from other similar products.
Read more : 5 Tricks to Develop the Beverage Industry, Hits Guaranteed!
Attractive Product Packaging
The packaging on a product can be one of the supporting factors for selling well. The human eye, which likes attractive visuals, will usually be more tempted by the product packaging than the contents or taste. Therefore, this trick is an inspiration for business people to influence the psychological side of consumers.
Market Properly
Without support from the promotion or marketing side, a product will be difficult to sell! You can use various ways to make your product famous quickly, for example, marketing it through the marketplace or creating promotional content with videos/posters. Online marketing has proven more effective and efficient in inviting consumers to buy.
Read more : 4 Super Attractive Product Packaging Design Inspirations
Starting an instant fruit coffee business opportunity is easy!
Interesting in opening a fruit coffee business? Don't worry! Because there is a surefire solution that you can use. You can entrust it to Putra Farma Yogyakarta as an experienced and highly credible instant beverage product contract manufacturer since 2000. Our location is in Indonesia, precisely in Yogyakarta. In addition, we also accept orders to be shipped worldwide.
With our services, you can make your own branded instant beverage products without must to think about high capital to build your factory. We provide fruit coffee products with various variants such as coconut coffee, avocado coffee, durian coffee, lemon coffee, melon coffee, strawberry coffee, grape coffee, or adjust to your request.
For product legality issues, you don't have to worry! Because we guarantee that our products use the best quality raw materials that are legally certified and have food testing from the laboratory. We also carry out production with GMP, and HACCP standards, as well as double checking.
Many benefits await you by establishing a business partner with us, including:
consulting all product needs;
create custom brand names;
raw materials without preservatives or harmful dyes;
product recipes are guaranteed 100% confidentiality;
special product formulation for one client only;
free product samples with applicable conditions;
free revision until you find the right formulation;
easy terms of cooperation;
free to choose the form of product packaging (box/pouch/sachet/bottle/jar);
product formulation can be from the customer or the company;
free logo design and product packaging as desired;
flexible payments can be repaid to 3 times;
MoU on cooperation at an affordable cost;
Nutritional Value Information management services;
management of product Intellectual Property Rights;
registration of distribution permits for POM and HALAL MUI;
product shelf life up to 2 years;
negotiate Cost of Goods Sold issues;
we are ready to adjust to the capital you have;
delivery throughout Indonesia with various trusted expeditions.

The most complete and trusted beverage manufacturer with a process that is easy, fast, safe, realible, and affordable. For more information, please contact CV. Putra Farma Yogyakarta or Marketing Angga (+62 813-9297-8584).
Find us on social media:
Instagram @putrafarmayogyakarta
Facebook Putra Farma Yogyakarta

LinkedIn Putra Farma Yogyakarta
Twitter @putrafarmayk
TikTok @putrafarmayogyakarta
Putra Farma Yogyakarta. Minimum

price

, Premium

taste

.
"Promo for every 5000 box order, you will get free 250 boxes of all variants. Hurry up and make your best version of the product! There's fress shipping in town, you know!"