The abundance of meal replacement products in the market can surely confuse you when it comes to buying the one that suits your needs, right? Therefore, it is good to know the correct strategies for choosing a meal replacement diet! By doing so, you won't have to guess anymore because once you find the right one, you won't need to search for alternatives, right? Check out the full review below!
Read more : 3 Herbs to Enhance Virility, Men Should Try!
The correct strategies for choosing a meal replacement diet!
Nutritional Content
As a substitute for a full meal, you need to choose a product that has a variety of complete nutrients in it! Make sure its content can meet your daily nutritional needs, including carbohydrates, protein, fat, as well as vitamins and minerals (around 33%).
But that's not all! You should also consider the fat and calorie content in a balanced amount. On the other hand, you should opt for products with high protein content, as they will help keep you full for a longer time and optimize calorie burning. The recommended daily protein intake is around 10-15 grams, while the fat content should be only about 3 grams per serving.
Source of Ingredients
The next strategy for choosing a meal replacement diet is the source of the product's ingredients. Before purchasing a meal replacement product, it is advisable to know its main ingredient sources. This is particularly relevant if you have allergies/intolerances to animal milk. Therefore, vegan or plant-based products can be considered as alternative options. For example, whey protein, soybeans, almonds, green beans, coconut milk, and so on.
Read more : 5 Detox Tea Recommendations, Eliminate Toxins and Support Your Diet 
Low Fat
One way to ensure that your fat intake is not excessive is to choose a meal replacement product labeled as low fat/skim milk/low-fat. Make sure that the fat content is below 1%. And most importantly, avoid any additional additives or unnecessary ingredients during the weight loss process! For example, chemical preservatives, trans fats, artificial flavors, high-fructose corn syrup, and others.
Product Form
Meal replacement products in the market come in various forms, such as liquid, powder, or snack bars. These are usually produced in forms that are easy for buyers to consume. However, powdered products tend to be a long-term choice for consumers. On the other hand, liquid forms are preferred by those seeking a more convenient option. However, it all depends on the individual's needs and budget.
Flavor Varieties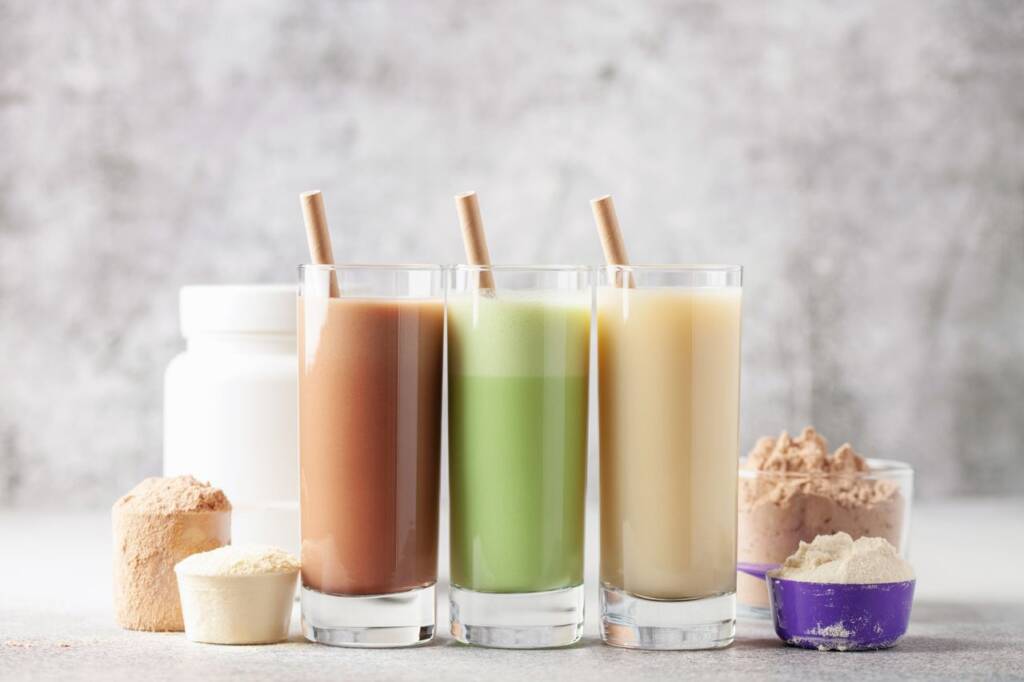 The final strategy for choosing a meal replacement diet is the variety of flavors. Nowadays, meal replacement products offer a wide range of flavors, such as strawberry, chocolate, coffee, matcha, mocha, and so on. This is useful to prevent consumers from getting bored with their consumption.
Additionally, don't forget to pay attention to the sugar content! Products with multiple flavors usually have high sugar and flavor content. Therefore, you need to carefully review the product information before purchasing.
Read more : Understanding Bovine Collagen as a Supporting Component in Beauty Drinks
Hassle-free Process!
Seeing the increasing popularity of meal replacement diet products in the market, it becomes an idea worth considering for a business! Apart from being highly sought after, the target market is also vast, allowing you to introduce your outstanding products and successfully market them under your own brand.
You can entrust it to Putra Farma Yogyakarta as an experienced and highly credible instant beverage product contract manufacturer since 2000. Our location is in Indonesia, precisely in Yogyakarta. In addition, we also accept orders to be shipped worldwide.
With our services, you can make your own branded instant beverage products without must to think about high capital to build your factory. We provide a variety of fiber drink products such as fiber detox, fiber tea, satiety-focused fiber, meal replacement diet, cereal diet, slimming tea, or tailor-made to your request.
For product legality issues, you don't have to worry! Because we guarantee that our products use the best quality raw materials that are legally certified and have food testing from the laboratory. We also carry out production with GMP, and HACCP standards, as well as double checking.
Many benefits await you by establishing a business partner with us, including:
consulting all product needs;
create custom brand names;
raw materials without preservatives or harmful dyes;
product recipes are guaranteed 100% confidentiality;
special product formulation for one client only;
free product samples with applicable conditions;
free revision until you find the right formulation;
easy terms of cooperation;
free to choose the form of product packaging (box/pouch/sachet/bottle/jar);
product formulation can be from the customer or the company;
free logo design and product packaging as desired;
flexible payments can be repaid to 3 times;
MoU on cooperation at an affordable cost;
Nutritional Value Information management services;
management of product Intellectual Property Rights;
registration of distribution permits for POM and HALAL MUI;
product shelf life up to 2 years;
negotiate Cost of Goods Sold issues;
we are ready to adjust to the capital you have;
delivery throughout Indonesia with various trusted expeditions.

The most complete and trusted beverage manufacturer with a process that is easy, fast, safe, realible, and affordable. For more information, please contact CV. Putra Farma Yogyakarta.
Find us on social media:
Instagram @putrafarmayogyakarta
Facebook Putra Farma Yogyakarta

LinkedIn Putra Farma Yogyakarta
Twitter @putrafarmayk
TikTok @putrafarmayogyakarta
Putra Farma Yogyakarta. Minimum

price

, Premium

taste

.
"Promo for every 5000 box order, you will get free 250 boxes of all variants. Hurry up and make your best version of the product! There's fress shipping in town, you know!"
Source :