Cafe drinks have become one of the most popular business trends in recent years. Seeing from the many enthusiasts and mushrooming in every region, the product is never empty of buyers. Even in its development, various innovations emerged with a more unique and different taste than the others. Therefore, the business opportunity is worth trying. Check out some of the tricks to developing the beverage industry business below!
Read more : 4 Super Attractive Product Packaging Design Inspirations
Some tricks to develop the beverage industry that makes it easy!
Define Beverage Trends
There are many types of current drinks on the market, making you have to be smart in choosing which drink trends will survive to compete with other products for quite a long time.
Therefore, you must do research or observation first to find out the advantages and disadvantages of the product. Don't just play with your taste because not everyone will have the same opinion!
You can see based on the beverage business that is currently in vogue. You can think of breakthroughs from business products so you don't rule out if your cafe beverage business can boom later.
Use Quality Raw Materials
The next tricks to developing the beverage industry is use quality raw materials. In a culinary business like this beverage, the quality of raw materials is one of the top priorities for sellers. By using premium quality raw materials and free of preservatives, you can produce delicious-tasting drinks and build consumer trust.
You have to be careful to choose the raw materials used and adjust them to the business budget! Do not let you use raw materials that are not suitable for consumption just for the sake of profit alone.
Read more : 5 Brand Marketing Strategies to Make Your Product Famous Quickly!
Create Beverage Innovations
There is a lot of competition between business people in the market, requiring you to take bold steps to improvise with the drink's flavor variants to make it more attractive to consumers. By presenting a wide selection of drink menus, consumers are free to choose in anticipation of a decline in consumer interest in mediocre menus.
Besides that, you can add a variety of mouth-watering toppings such as pieces of fruit, jelly, ice cream, grated coconut, biscuits, and so on. But before you sell it, do a variety of trial and error first to test the taste and texture. That way, you are better prepared to compete with other competitors.
Read more : 4 Instant Herbs Business Tricks, Don't Miss It!
Attractive Packaging
In addition to consumers assessing the taste, they also pay attention to product packaging. Attractive packaging turns out to be a separate consideration for consumers to buy. In addition, product packaging is also helpful as one of the professional branding and an added value for your beverage business.
Good packaging design also makes consumers automatically move to disseminate through social media. You can also get a distinct advantage because the product quickly becomes famous. And most importantly, don't forget to use strong and safe materials. So consumers feel more comfortable and secure when carrying their products.
Promote Online
Nowadays, everyone is using digital media as an easy, fast, and affordable way to market a product. With this online media, you will reach a more comprehensive market.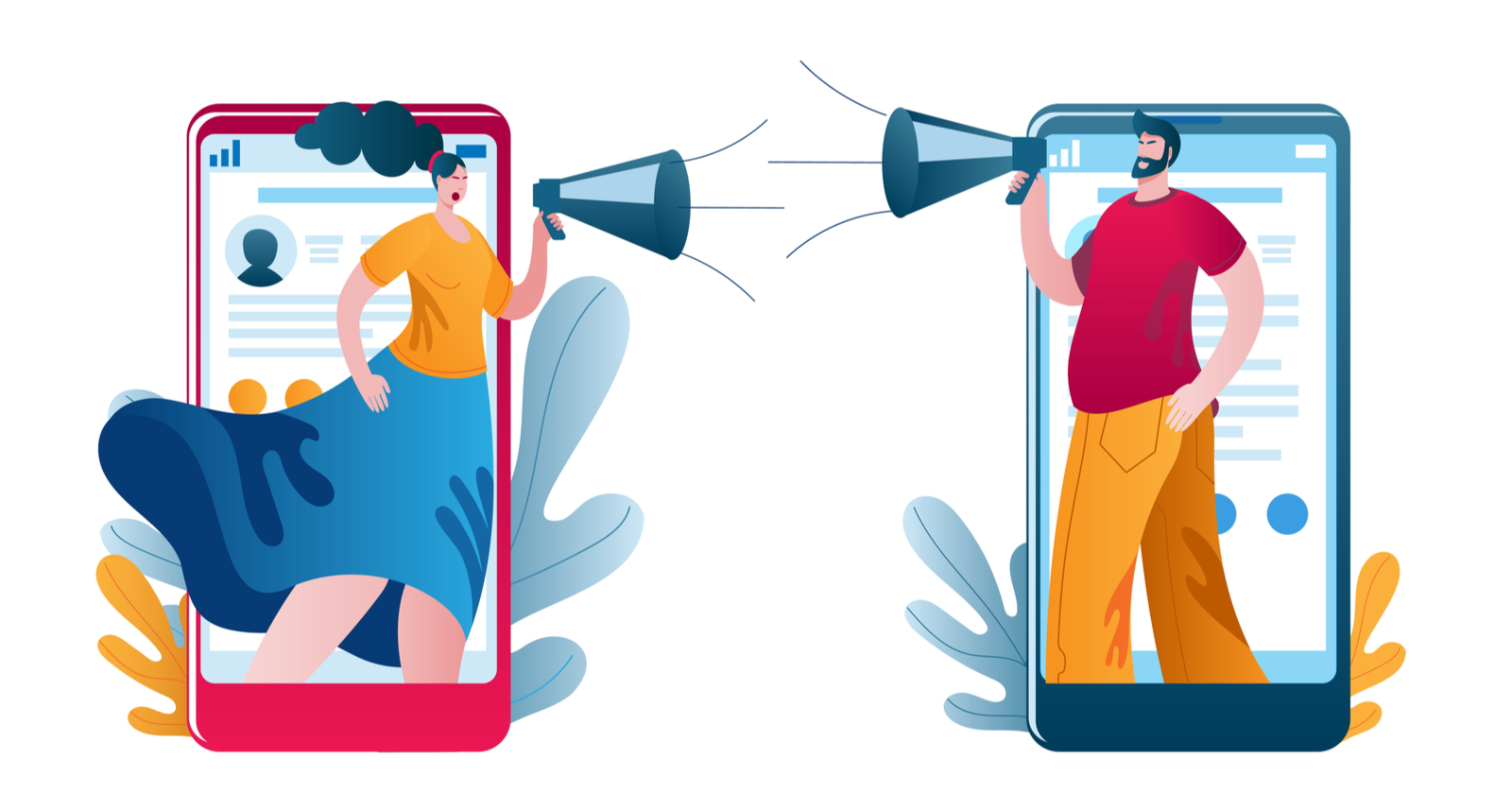 You can promote your beverage products via Facebook, Instagram, Twitter, Google Business, TikTok, to YouTube. Display poster/video content with a creative concept to attract consumer interest.
Also, don't forget to give a promo on the product! This method has proven to be very effective in getting consumers to come and buy because they don't want to miss out on taking advantage of the low prices to get good drinks.
Read more : Collagen Drink Industry Opportunity, Famous Products Ready to Hit the Market!
Get quality raw materials for your business.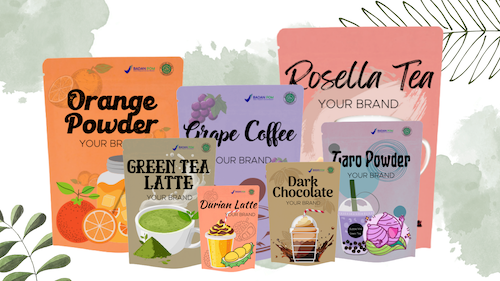 Tertarik untuk menjual bubuk minuman kekiniannya dengan merek Anda sendiri? You can entrust it to Putra Farma Yogyakarta as an experienced and highly credible instant beverage product contract manufacturer since 2000. Our location is in Indonesia, precisely in Yogyakarta. In addition, we also accept orders to be shipped worldwide. With our services, you can make your own branded instant beverage products without must to think about high capital to build your factory.
We provide café beverage products with various flavors such as avocado coffee, cappuccino coffee, caramel coffee, chocolate coffee, cinnamon coffee, coconut coffee, durian chocolate, ginger chocolate, lemon chocolate, strawberry chocolate, cinnamon tea, ginger tea, ginseng tea, lemongrass tea, matcha tea, mangosteen tea, melon latte, pandan latte, strawberry latte, vanilla latte, or according to your wishes.
For product legality issues, you don't have to worry! Because we guarantee that our products use the best quality raw materials that are legally certified and have food testing from the laboratory. We also carry out production with GMP, and HACCP standards, as well as double checking.
Many benefits await you by establishing a business partner with us, including:
consulting all product needs;
create custom brand names;
raw materials without preservatives or harmful dyes;
product recipes are guaranteed 100% confidentiality;
special product formulation for one client only;
free product samples with applicable conditions;
free revision until you find the right formulation;
easy terms of cooperation;
free to choose the form of product packaging (box/pouch/sachet/bottle/jar);
product formulation can be from the customer or the company;
free logo design and product packaging as desired;
flexible payments can be repaid to 3 times;
MoU on cooperation at an affordable cost;
Nutritional Value Information management services;
management of product Intellectual Property Rights;
registration of distribution permits for POM and HALAL MUI;
product shelf life up to 2 years;
negotiate Cost of Goods Sold issues;
we are ready to adjust to the capital you have;
delivery throughout Indonesia with various trusted expeditions.

The most complete and trusted beverage manufacturer with a process that is easy, fast, safe, realible, and affordable. For more information, please contact CV. Putra Farma Yogyakarta.
Find us on social media:
Instagram @putrafarmayogyakarta
Facebook Putra Farma Yogyakarta

LinkedIn Putra Farma Yogyakarta
Twitter @putrafarmayk
TikTok @putrafarmayogyakarta
Putra Farma Yogyakarta. Minimum

price

, Premium

taste

.
"Promo for every 5000 box order, you will get free 250 boxes of all variants. Hurry up and make your best version of the product! There's fress shipping in town, you know!"
Source :