Selling a product not only can excel in terms of taste alone. But also must pay attention to the use of packaging design. Attractive and unique packaging is one of the added values ​​that can bring consumers to buy. In addition, packaging can also reflect the identity of the brand in question. Therefore, if you are interested in building a beverage business, there are several bottled product packaging design ideas that you can try. Read more below!
Read more : Make Business Grow Fast with 6 Digital Marketing Strategy Plans
Here are some bottled packaging product design ideas that you can use.
Transparent Bottle Sticker Design
A transparent packaging design can make the product look cleaner and more hygienic. In addition, consumers can more easily see the contents of the drinks you sell clearly without having to shake them first.
This design also tends to be simpler and less wasteful because you have to print labels with too many ornaments. For example, use a transparent sticker design by including the name of the content of the drinks using only two colors. Even so, it still looks catchy, right?
Read more : 3 Ice Cream Business Inspirations with Tempting Profits
Doodle Bottle Sticker Design
Want a more lively, happy, and artistic packaging design? You can try a doodle design like in the picture above! Although the impression is more abstract because it is only a sketch, this design can hypnotize consumers to buy it. Even though the doodle is just an abstract image, it doesn't mean it has no meaning. Because it could be listed in it, related to the contents of the beverage product. So cute, right?
Read more : 4 Thai Tea Business Strategy, the Profits Do Not Disappoint!
Typography Bottle Sticker Design
Even though it only contains writing, this design is more interesting because it plays with specific letter shapes and can form harmony on the bottle. You can distinguish the contents of each product from the different writing colors. The example shows the taste of jasmine with green color. Then the wave effect also differentiates each other. Very easy, right?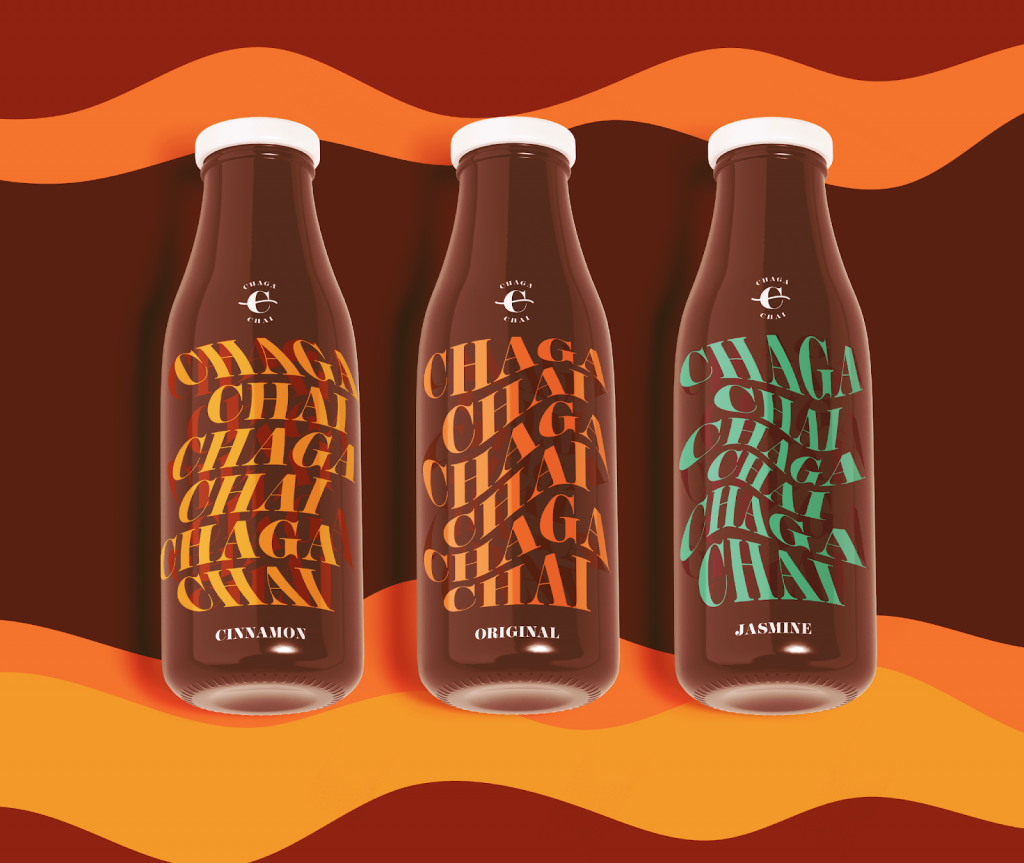 Read more : 3 Tricks to Start an Almond Milk Business from Home
Make free instant drink products with packaging designs, you know!
Do you have a plan to make ready-to-drink beverage products with your brand name? Now is the time to entrust the manufacture of your products to Putra Farma Yogyakarta as an experienced and highly credible contract manufacturer since 2000. Our location is in Indonesia, precisely in Yogyakarta. In addition, we also accept orders to be shipped worldwide.

With our services, you can make your own branded instant beverage products without must to think about high capital to build your factory. We have various kinds of instant beverage products such as health drinks to contemporary café drinks that you can choose according to your wishes. We also provide free service for packaging design according to your request. In addition, you can also choose the shape and size of the packaging, including boxes, sachets, pouches, and bottles.
For product legality issues, you don't have to worry! Because we guarantee that our products use the best quality raw materials that are legally certified and have food testing from the laboratory. We also carry out production with GMP and HACCP standards until double-checking. By cooperating with us, you can get many benefits such as business and product discussions; free product legality management; HPP negotiation; affordable MOQ; flexible payment; free revision of product samples; etc. 

The most complete and trusted beverage manufacturer with a process that is easy, fast, safe, realible, and affordable. For more information, please contact CV. Putra Farma Yogyakarta.
Find us on social media:
Instagram @putrafarmayogyakarta
Facebook Putra Farma Yogyakarta

LinkedIn Putra Farma Yogyakarta
Twitter @putrafarmayk
TikTok @putrafarmayogyakarta
Putra Farma Yogyakarta. Minimum

price

, Premium

taste

.
"Special Promo for September 2022. 75 Million All-in Package

Make Your Drink Brand."
"Promo for every 5000 box order, you will get free 250 boxes of all variants. Hurry up and make your best version of the product! There's fress shipping in town, you know!"
Source :