Since the emergence of online media, many significant changes can be felt, including in terms of doing business. You don't need to spend big and rent a place to sell, because your products can be out of stock through particular platforms. This is what makes a product can spread quickly and sell well. If you are interested in starting a new business, you can use this list of digital market platforms for the best-selling product.
Read more : 3 Packaging Box for Business Strategy, Try This!
Take a peek at the complete list of digital market platforms below!
Marketplace
You can try various existing marketplaces such as Tokopedia, Shopee, Lazada, Bukalapak, to Ralali. You don't have to spend money to use it either! The trick is to create an account and enter a photo of the product, then sell it! In other words, a marketplace is a place for you to sell a product.
This marketplace also has features that are mutually sustainable and make it easier for you to sell, one of which is the notification system that there are consumers who are making purchases.
You can also use advertising tools to help calculate whether the keywords used are right or not. Its function is so that your product can be entered in the first search. The ad price range itself also varies, depending on your needs. No less important is the assessment of consumers who buy. If you get more and more 5 stars, then your store can be recommended by the marketplace.
Social Media
The next list of digital market platforms is using social media or an online shop. You can take advantage of various types of social media ranging from Facebook, Instagram, WhatsApp Business, Twitter, Pinterest, TikTok, and LinkedIn.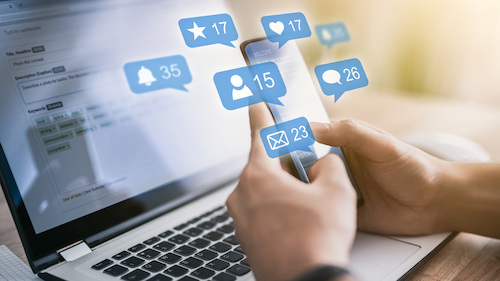 This social media is also quite effective in attracting a broad market because you can see its scope through the algorithm. Then you can determine the right strategy to attract market interest, through creative posts or unique videos.
Social media is also equipped with a feature called an online store and can be connected to various marketplaces. Of course, it will make it easier for you to sell and get new/remaining customers.
Read more : Powder Drink Business Idea Becomes a Promising Opportunity
Buying and Selling Forum
Through this buying and selling forum, you can find various communities that sell certain products according to your needs. The biggest buying and selling forum in Indonesia that you can get is Kaskus.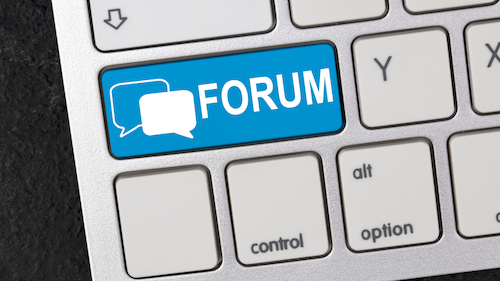 How to sell the product is also very easy! You just create an account and enter the right forum, then promote the product! Consumers will find out for themselves, which product is the main target. Transactions can occur directly without intermediaries. However, you should still be careful, because a lot of scams can happen.
Web Blog
The last list of digital market platforms is using weblogs such as Blogspot and WordPress. Besides being free, you can make the blog design look as you wish. Starting from setting the location of the features, using certain fonts and font sizes, to installing photos/videos.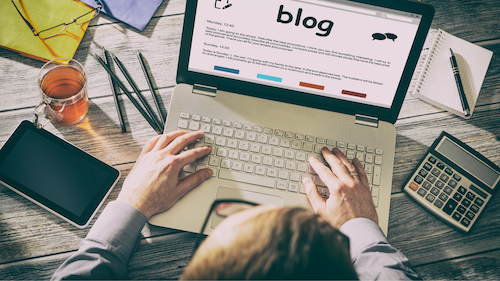 The advantage of using this weblog is that you can provide information in the form of articles or provide reviews of certain products while promoting products in it.
Read more : Start Your Business with 6 Advantages of Using Beverage Manufacturing Services
Let's make instant beverage products with your brand!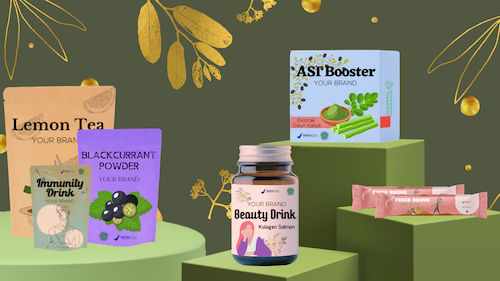 Interested in pioneering instant beverage products with your brand? Let's just trust the CV. Putra Farma Yogyakarta as an experienced and highly credible instant drink manufacturing service since 20 years ago.
We offer a wide selection of instant drinks ranging from nutritious drinks to various flavors of contemporary café drinks. The product formulation can be requested as desired, later we will help concoct it into a product that sells.
In addition, we also always use the best premium quality raw materials that are free from harmful dyes or artificial preservatives! All production processes also comply with GMP and HACCP standards, thus guaranteeing product quality that is fit for consumption.
You no longer need to spend a lot of money to set up a factory and pay employees, we will help you. You just have to wait for the product to come and market it freely through existing digital platforms.
Join as our business partner and get a variety of other interesting facilities including :
consulting

all product needs;

create custom

brand names

;

product recipes are guaranteed

100% confidentiality

;

1 special

product formulation for

1 client only

;

free

product samples with applicable conditions;

free

revision until you find the right formulation;

easy

terms of cooperation;

free

to choose the form of product packaging (box/pouch/sachet/bottle/jar);

product formulation can be from the

customer

or the

company

;

free

logo design and product packaging as desired;

flexible payments

can be made up to

3 times

;

MoU

on cooperation at an

affordable cost

;

Nutritional Value Information

management services;

management of product

Intellectual Property Rights

;

registration of

distribution permits for POM

and HALAL MUI;

product shelf life up to

2 years

;

negotiate

Cost of Goods Sold

issues;

we are

ready to adjust to the capital you have

;

delivery throughout Indonesia

with various trusted expeditions.

The most complete and trusted beverage manufacturer with a process that is easy, fast, safe, realible, and afoordable. For more information, please contact CV. Putra Farma Yogyakarta.
Find us on social media:
Instagram @putrafarmayogyakarta
Facebook Putra Farma Yogyakarta

LinkedIn Putra Farma Yogyakarta
Twitter @putrafarmayk
TikTok @putrafarmayogyakarta
Putra Farma Yogyakarta. Minimum

price

, Premium

taste

.
"Special promotion for July 2022. Get a 25% discount on HKI (Intellectual Property Rights) registration"
"Promo for every 5000 box order, you will get free 250 boxes of all variants. Hurry up and make your best version of the product! There's fress shipping in town, you know!"
Source :