There are many ways to attract consumers' interest in your business products. Therefore, you need a specific and targeted strategy. An example is using a product packaging design that has its charm. This packaging has a strong influence on consumer psychology in their assessment of the product. If you're looking for packaging ideas with a strong and modern philosophy, these are some modifications to beverage packaging designs. Check out more below!
Read more : 5 Types of Affiliate Marketing Programs for Business Success
Recommendations for modifications to beverage packaging designs that you need to try!
Packaging Design 1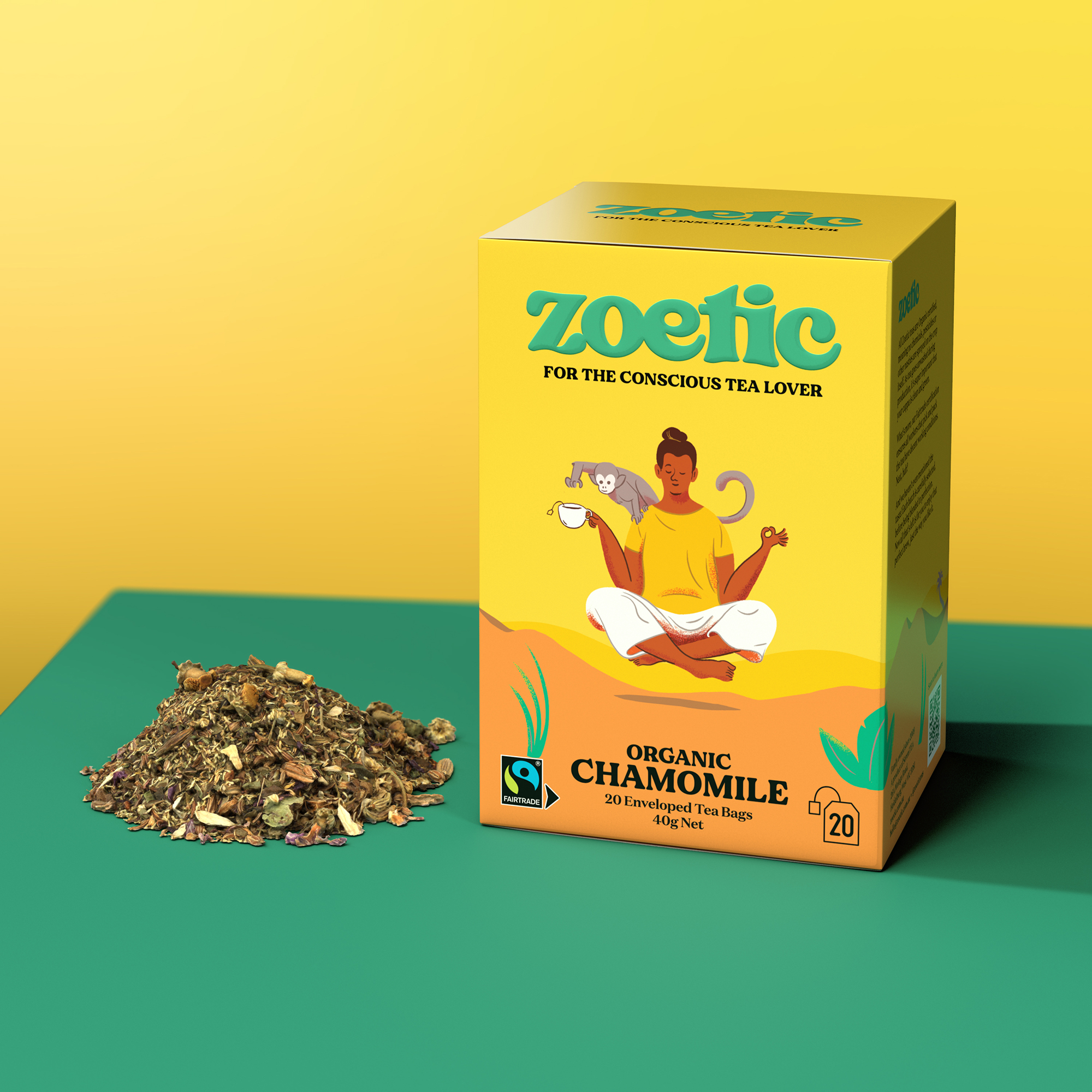 Each design on the box featuring a unique character (and animal) is inspired by the unique essence of each tea blend. So consumers can enjoy a cup of tea according to mood or preference.
Packaging Design 2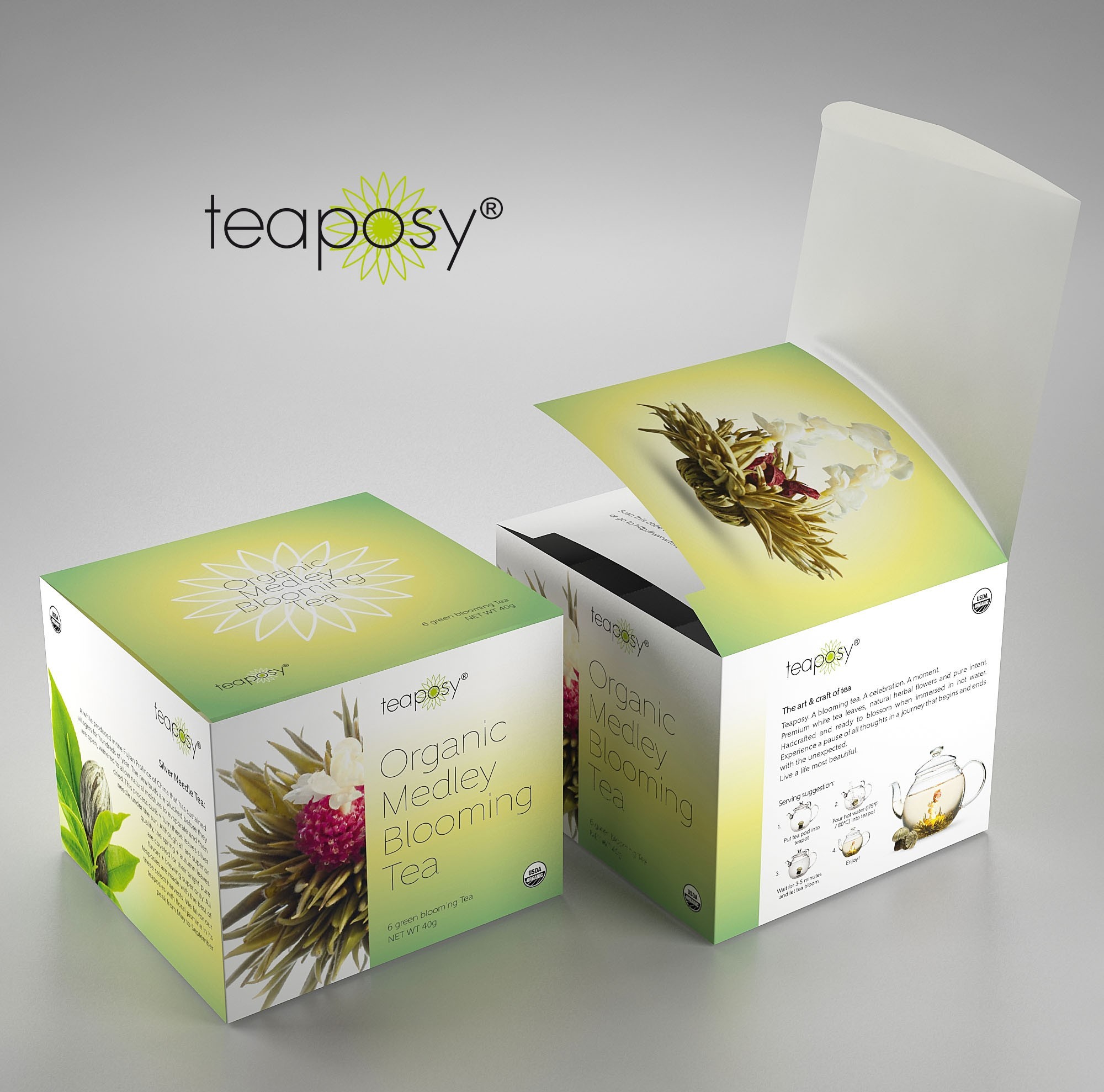 The concept of this product packaging is to focus on the beauty of the product contents. So the use of close-up product photos is the most effective way to convey a message. While the portrait looks bold and clear, the other elements balance the mood by creating a calm and soft feeling through the subtle ombre color.
Packaging Design 3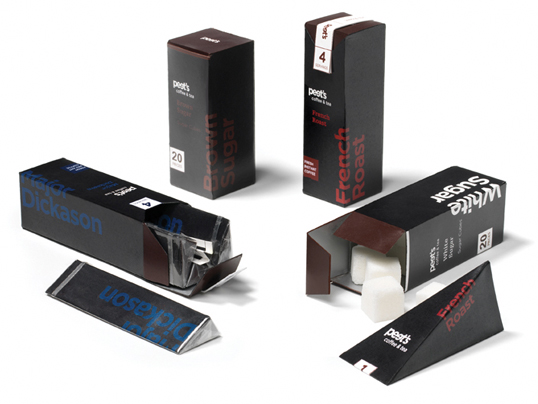 Based on a redesign of Peet's coffee and tea brand, it is the brainchild of energetic encounters in social life. The bold triangles on the package create a focal point that directs the consumer to the type of coffee drink mix. The elongated and tall packaging helps keep coffee fresh by using premium quality adhesives that can be closed again or opened easily.
Read more : 5 Extraordinary Coffee Shop Concept Ideas for Your Business!
Packaging Design 4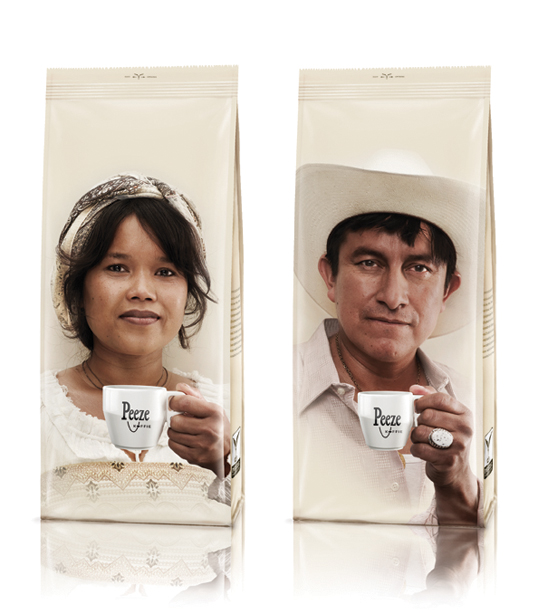 Quality and sustainability in all parts illustrate a point by showing the pride of farmers from the country of origin by enjoying the final product. You can capture the whole story in one powerful image and reflect justice on the human side of the product manufacturing process.
Packaging Design 5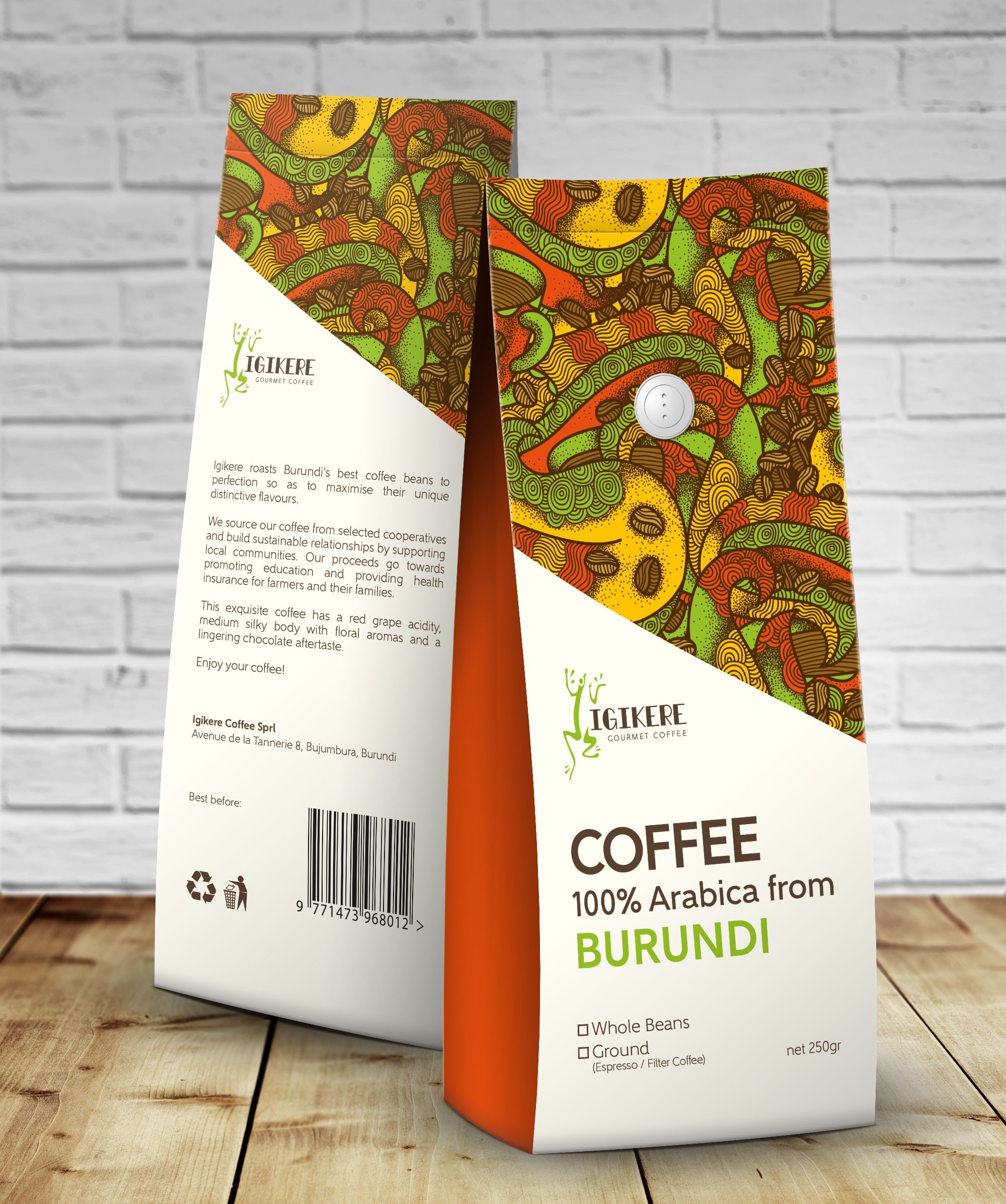 The product concept in the pouch packaging shows creation with an ethnic look but is still modern. So for that, there is an ethnic coffee pattern with bright and lively colors and blends with the asymmetrical composition to make it look modern and dynamic.
Read more : 5 Easy-to-Implement Drink Business Inspirations!
Packaging Design 6
The packaging concept for this dairy product has the foundation of the Alpine hills, cows that fill the fields, and fresh milk splashes. Besides that, consumers can feel a natural sensation that is calming and refreshing overall.
Packaging Design 7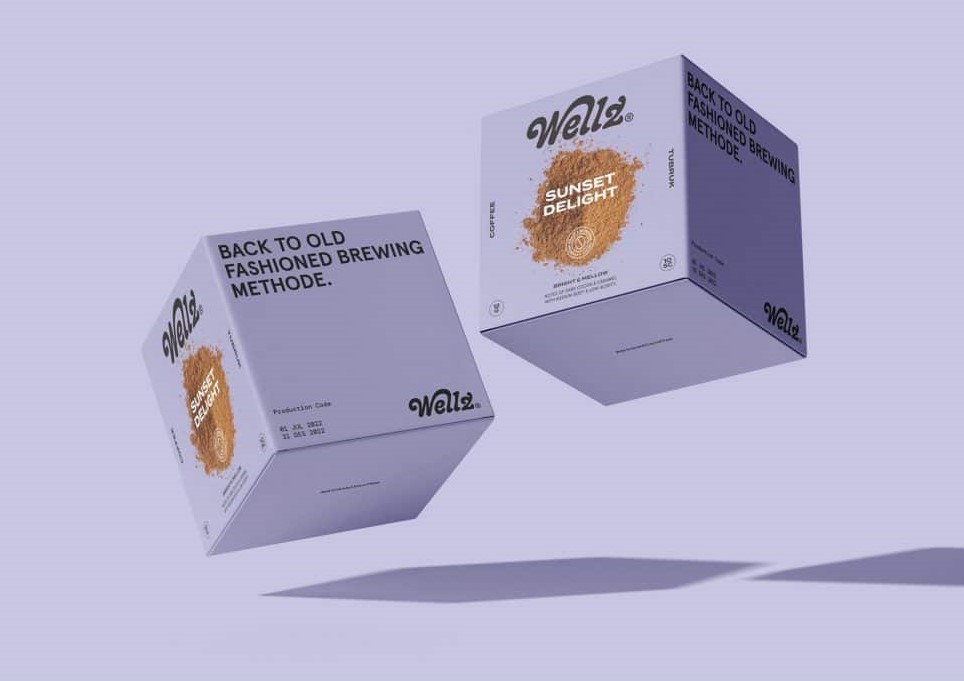 This box packaging design serves to communicate the properties of the product. But the way it's delivered is fun by maximizing the impact of color, photography, and typography in terms of a simple but bold design layout. By displaying the value of the product Old Fashioned Brewing Method, the packaging design becomes a strong brand identity and has competitive worth in the market.
Read more : Discuss More the Meaning of MOQ in Business!
We are ready to help design your product packaging!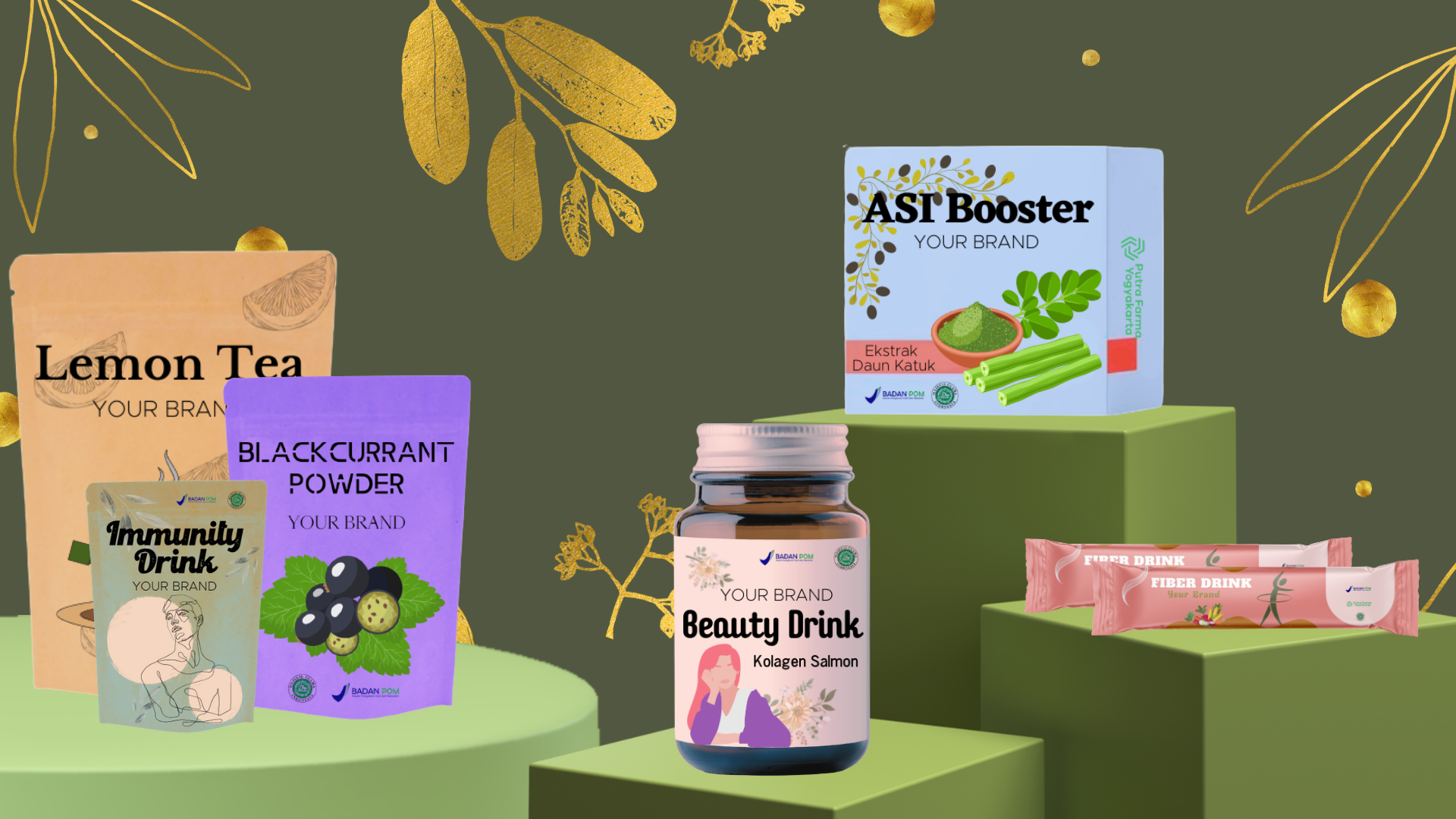 Have an interest in making instant drink products with your brand but don't want to bother with the packaging design? You can entrust it to Putra Farma Yogyakarta as an experienced and highly credible instant beverage product contract manufacturer since 2000. Our location is in Indonesia, precisely in Yogyakarta. In addition, we also accept orders to be shipped worldwide.
With our services, you can make your own branded instant beverage products without must to think about high capital to build your factory. We provide a variety of instant beverage products as beauty drinks, diet drinks, herbal drinks, women's health drinks, supplement drinks, dairy products, and cafe drinks.
For product legality issues, you don't have to worry! Because we guarantee that our products use the best quality raw materials that are legally certified and have food testing from the laboratory. We also carry out production with GMP, and HACCP standards, as well as double checking.
Many benefits await you by establishing a business partner with us, including:
consulting all product needs;
create custom brand names;
raw materials without preservatives or harmful dyes;
product recipes are guaranteed 100% confidentiality;
special product formulation for one client only;
free product samples with applicable conditions;
free revision until you find the right formulation;
easy terms of cooperation;
free to choose the form of product packaging (box/pouch/sachet/bottle/jar);
product formulation can be from the customer or the company;
free logo design and product packaging as desired;
flexible payments can be repaid to 3 times;
MoU on cooperation at an affordable cost;
Nutritional Value Information management services;
management of product Intellectual Property Rights;
registration of distribution permits for POM and HALAL MUI;
product shelf life up to 2 years;
negotiate Cost of Goods Sold issues;
we are ready to adjust to the capital you have;
delivery throughout Indonesia with various trusted expeditions.

The most complete and trusted beverage manufacturer with a process that is easy, fast, safe, realible, and affordable. For more information, please contact CV. Putra Farma Yogyakarta or Marketing Angga (+62 813-9297-8584).
Find us on social media:
Instagram @putrafarmayogyakarta
Facebook Putra Farma Yogyakarta

LinkedIn Putra Farma Yogyakarta
Twitter @putrafarmayk
TikTok @putrafarmayogyakarta
Putra Farma Yogyakarta. Minimum

price

, Premium

taste

.
"Promo for every 5000 box order, you will get free 250 boxes of all variants. Hurry up and make your best version of the product! There's fress shipping in town, you know!"
Source :