Since the emergence of franchising in Indonesia, especially in the beverage business, it seems that it is increasingly wide open. This has a good impact on the country's economic growth, due to increased public awareness of doing business. Here are the advantages of using a franchise that you can get. Find out more information here!
Read me : 4 List of Digital Market Platforms for the Best-selling Product
This is the advantages of using a franchise.
Wide Target Market
Usually, beverage franchises provide a different concept from other drinks, so it is very easy to attract a target market such as millennials.
No Product Branding Needed
Furthermore, the advantage of using a franchise is that there is no need for product branding. Because franchise products are already well-known, so you don't have to bother installing them from scratch to be known by people.
Read me : 3 Packaging Box for Business Strategy, Try This!
No Difficulty Finding Raw Materials
By using this franchise business, all equipment and raw materials for beverages are provided by the franchisor. So you don't have to worry anymore.
Longer Term
Within a year, beverage business trends can continue to change with new ones. But some drinks can always survive even if other creative drinks appear. One of the factors because it is already attached to the hearts of consumers.
Flexible Capital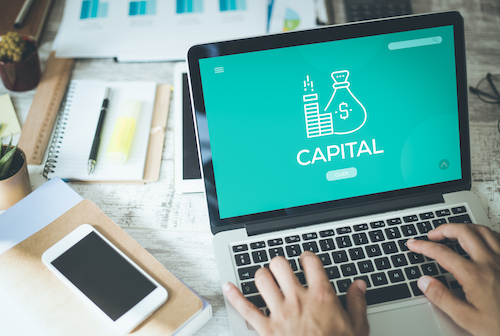 Finally, the advantage of using a franchise is flexible capital. Capital requirements will be adjusted to the needs of the beverage business to be taken. Because now many beverage franchises use small capital.
Read me : Powder Drink Business Idea Becomes a Promising Opportunity
But you are underdeveloped!
Although the use of this franchise business can bring many benefits. The other problem is that you become less developed because you only do business with products that are well known. Moreover, you are a person who likes to take risks in doing things. This franchise business becomes less challenging for you. Because you only market the product without going through a series of processes such as making advertisements, making drink recipes, making sales concepts, and so on.
Therefore, there is a solution that you can use to create a business with your brand, namely with instant drink tolling services. With this beverage tolling service, you can make a combination of powdered drink flavors that suit your taste, then get a legal distribution permit, even to the desired packaging design.

You can use ready-to-use instant drink manufacturing services from CV. Putra Farma Yogyakarta is a business partner with high credibility. Many of our partners have succeeded in selling their products by cooperating with us.
Our products are very varied. We always use premium raw materials to maintain the quality. Then you will also get convenience in managing the legal permit, because we will take care of everything until it is done, starting from HKI, BPOM, and LPPOM MUI. In terms of price, it is very affordable compared to others. So it can be the right choice for you.

The most complete and trusted beverage manufacturer with a process that is easy, fast, safe, realible, and affordable. For more information, please contact CV. Putra Farma Yogyakarta.
Find us on social media:
Instagram @putrafarmayogyakarta
Facebook Putra Farma Yogyakarta

LinkedIn Putra Farma Yogyakarta
Twitter @putrafarmayk
TikTok @putrafarmayogyakarta
Putra Farma Yogyakarta. Minimum

price

, Premium

taste

.
"Special promotion for August 2022. Get a 25% discount on HKI (Intellectual Property Rights) registration"
"Promo for every 5000 box order, you will get free 250 boxes of all variants. Hurry up and make your best version of the product! There's fress shipping in town, you know!"