Ever since collagen drink products have become highly popular in the Indonesian market, many entrepreneurs have been rushing to create similar products with special formulations. Typically, these products are supported by various other ingredients to make their content more diverse and beneficial. But do you know what the common supporting ingredients in collagen drinks are? Find out more information here!
Read more : Get to Know Collagen Peptides, The Active Substance in Beauty Drinks!
What are the common supporting ingredients in collagen drinks?
Vitamin C
Vitamin C is a type of antioxidant that offers numerous health benefits. It is commonly used as a supporting ingredient in collagen products to enhance skin elasticity and firmness. Collagen in the body is typically formed from a combination of two amino acids, glycine and proline, with the assistance of vitamin C.
Therefore, it's not surprising that this compound is highly effective in stimulating collagen production in the body. Moreover, collagen is also effective in naturally accelerating wound healing, combating toxins from free radical exposure, and gradually eliminating acne or scar marks.
Fruit & Vegetable Extracts
Another supporting ingredient in collagen drinks is fruit and vegetable extracts. Fruits and vegetables are a food group that contains a wide range of essential nutrients such as fiber, antioxidants, natural vitamins, minerals, and more. These substances also have the ability to support overall internal health. For example, they contribute to maintaining skin and hair beauty, promoting healthy digestion, and preventing various dangerous diseases.
Read more : 5 Benefits of Marine Collagen, a Source of Goodness for Health and Beauty
L-Glutathione
Glutathione or gluta is an antioxidant compound naturally produced by the liver and nerve cells in the brain. It is formed from three types of amino acids: L-cysteine, glycine, and L-glutamate. Glutathione is known for its detoxifying properties that help remove toxins accumulated in the body.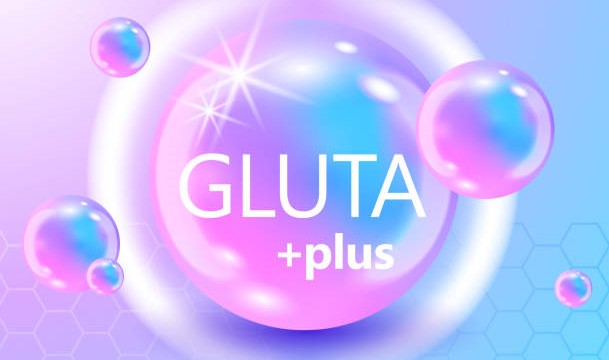 You can find glutathione in various foods such as eggs, milk, turmeric, garlic, nuts, avocados, melons, oranges, strawberries, broccoli, cabbage, parsley, and lean meat. Decreased glutathione production in the body is usually caused by toxin buildup, excessive stress, frequent exposure to pollution and UV rays, various diseases, and regular alcohol consumption and smoking. The benefits of glutathione for beauty include:
Preventing hyperpigmentation, making the skin brighter, smoother, and more even-toned.
Effectively combating signs of premature aging, making the skin firmer and optimizing its elasticity.
Countering oxidative free radicals that gradually damage the skin tissue.
Premix Vitamins
The final supporting ingredient in collagen drinks is premix vitamins. This ingredient is a combination of various types of supporting vitamins, including vitamin A, vitamin D, vitamin E, vitamin K, B-complex vitamins (B1, B2, B3, B6, B12), vitamin C, folic acid, and pantothenic acid.
Premix vitamins help complement the content of micro-nutrients, especially vitamins that may decrease during body processing or inadequate nutrient storage. Another important role is to optimize the absorption of essential nutrients needed by the body.
Read more : Tricks to Create an Ideal Body with a Two-Ingredient Diet Recipe!
Create your best product now!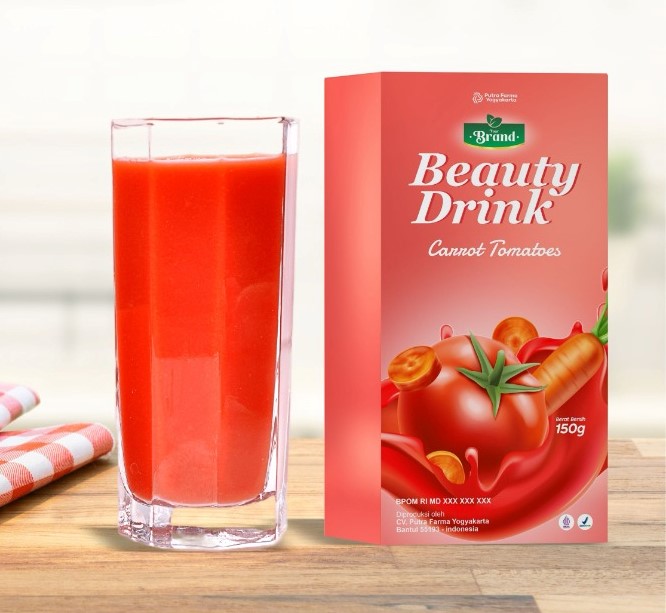 Do you want to incorporate a combination of supporting ingredients in your collagen drink product? Absolutely! As we know, collagen drinks are still the number one beauty care product. Their sales can reach billions of rupiahs within just a few months! Isn't that amazing? With such high consumer enthusiasm, you have an equal opportunity to develop your own business with your own brand.
You can entrust it to Putra Farma Yogyakarta as an experienced and highly credible instant beverage product contract manufacturer since 2000. Our location is in Indonesia, precisely in Yogyakarta. In addition, we also accept orders to be shipped worldwide.
With our services, you can make your own branded instant beverage products without must to think about high capital to build your factory. We provide collagen beverage products from various raw materials such as vegan collagen, fish collagen, peptides collagen, tripeptides collagen, bovine collagen, salmon collagen, and glutathione, or adjust to your request.
For product legality issues, you don't have to worry! Because we guarantee that our products use the best quality raw materials that are legally certified and have food testing from the laboratory. We also carry out production with GMP, and HACCP standards, as well as double checking.
Get many benefits by working with us, including product consulting; free to create a brand name; special product formulations; free product samples; flexible MoUs; free product packaging design; free to choose the form of product packaging; free revision of product samples until suitable; long shelf life; cost price negotiation; product legality registration; etc.

The most complete and trusted beverage manufacturer with a process that is easy, fast, safe, realible, and affordable. For more information, please contact CV. Putra Farma Yogyakarta.
Find us on social media:
Instagram @putrafarmayogyakarta
Facebook Putra Farma Yogyakarta

LinkedIn Putra Farma Yogyakarta
Twitter @putrafarmayk
TikTok @putrafarmayogyakarta
Putra Farma Yogyakarta. Minimum

price

, Premium

taste

.
"Promotion May Skyrocket"
<Make Collagen Drink and Fiber Drink Products with a Capital of 10 MILLION!>
*Terms and Conditions apply*
"Promo for every 5000 box order, you will get free 250 boxes of all variants. Hurry up and make your best version of the product! There's fress shipping in town, you know!"