Currently, many people are flocking to open a hype beverage business in order to attract more consumers. Likewise, instant powder drink producers target each other and market their products in various ways to attract these businessmen. The right way is a business opportunity with manufacturing services.
Read more : 8 Instant Drink Service Process Steps For Easier Business
Beverage industry development.
The beverage business in Indonesia has shown rapid development in the last few years. Many breakthroughs from young business people with a myriad of creative thoughts were issued so that people have the desire to buy. Starting from the anti-mainstream packaging design, and unique flavor variants, to the addition of appetizing toppings.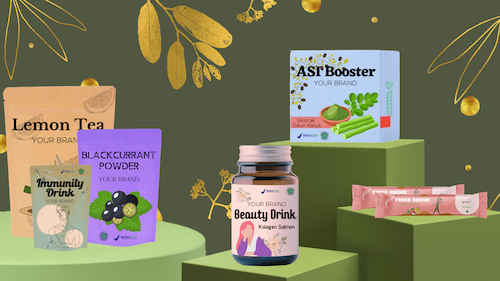 Not only that, but stiff competition also emerged from instant drink manufacturers. They do not stay silent with the growth of contemporary drinks that are present in society. With every move and effort made, their products sell well in the market.
In addition, increasingly advanced technology has changed the lifestyle of our society from conventional to digital. All the convenience is a present, making a substantial change in people's daily lives. For example, there is a food or beverage delivery feature from certain service companies that we can use to order without having to go to their destination directly. This indicates a shift in the role of sales through a medium.
Read more : Products from Putra Farma Yogyakarta That You Can Make 
Business opportunity with manufacturing services.
There are many problem factors that may arise when you want to build a business. For example, such as the large production costs to buy or rent equipment, not to mention having to pay employees, and the difficulty of finding quality raw materials.
This is one of the burdens of the mind, even though the business is not yet running. You don't have to worry anymore. Because there are credible and reliable instant drink manufacturing services that you can choose to help make a product using a brand name designed according to your wishes.
Want to start building an instant powder drink business with your brand name? Business opportunity with beverage manufacturing services is the way out.
Read more : Create Your Brand with 8 Advantages of Putra Farma Yogyakarta
Why should CV. Putra Farma Yogyakarta?
Putra Farma Yogyakarta has more than 20 years of experience in manufacturing services ready-to-drink instant powder drinks. We also always use premium quality raw materials and equipment that keep standards, and that product quality is always well maintained.

In addition, we are also ready to expand into a wider realm at the G20 exhibition in Solo to invite all entrepreneurs to create healthy, safe, and legally labeled beverage products.
We provide a variety of products such as health drinks, beauty drinks, slimming drinks, supplements, feminine drinks, herbal drinks, and various variants of drinks with contemporary flavors. You can also get samples to try and adjust to your taste.
In addition, we also provide free services for making product packaging designs until you feel confident when later marketed to the extensive community. Most importantly, we can take care of all the marketing licensing needs such as HKI, BPOM, and HALAL MUI for you. So you can only sit and relax, without having to be afraid to spend high capital on factory production costs and take care of everything yourself again.
Read more : 7 Trik Tingkatkan Brand Value, Bikin Bisnis Makin Mentereng
What are you waiting for?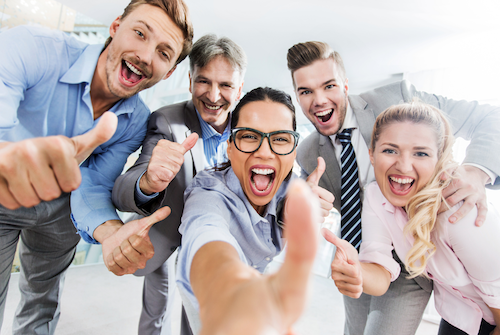 You'll only regret missing the opportunity to work with us if you're still in doubt. Where else can you get all these conveniences if you don't become a business partner with a CV. Putra Farma Yogyakarta. Immediately consult now and succeed by building your brand name. Get a variety of lucrative offers include :
consulting all product needs;
create custom brand names;
product recipes are guaranteed 100% confidentiality;
raw materials without preservatives or harmful dyes;
1 special product formulation for 1 client only;
free product samples with applicable conditions;
free revision until you find the right formulation;
easy terms of cooperation;
free to choose the form of product packaging (box/pouch/sachet/bottle/jar);
product formulation can be from the customer or the company;
free logo design and product packaging as desired;
flexible payments can be made up to 3 times;
MoU on cooperation at an affordable cost;
Nutritional Value Information management services;
management of product Intellectual Property Rights;
registration of distribution permits for POM and HALAL MUI;
product shelf life up to 2 years;
GMP, HACCP, and double quality control systems;
negotiate Cost of Goods Sold issues;
we are ready to adjust to the capital you have;
delivery throughout Indonesia with various trusted expeditions.
The most complete and trusted beverage manufacturer with a process that is easy, fast, safe, realible, and afoordable. For more information, please contact CV. Putra Farma Yogyakarta or Marketing Angga (+62 813-9297-8584).
Find us on social media:
Instagram @putrafarmayogyakarta
Facebook Putra Farma Yogyakarta

LinkedIn Putra Farma Yogyakarta
Twitter @putrafarmayk
TikTok @putrafarmayogyakarta
Putra Farma Yogyakarta. Minimum

price

, Premium

taste

.
"Special offer for June 2022, every deal with our tolling service you will get FREE product content videos and content design for branding (max. 3 pieces)."
"Promo for every 5000 box order, you will get free 250 boxes of all variants. Hurry up and make your best version of the product! There's fress shipping in town, you know!"