Having a proportional body shape is a source of pride for all gender. An ideal body weight not only gives an attractive appearance but also serves as the best way to maintain overall health and prevent various dangerous diseases. Therefore, many people today adopt a diet lifestyle to achieve their dreams. If you are interested in consuming them, the following brand recommendations of meal replacement diets could be the solution! Check them out!
Read more : 3 Herbs to Enhance Virility, Men Should Try!
Here are some recommended meal replacement diet brands worth trying!
Herbalife Nutritional Shake Mix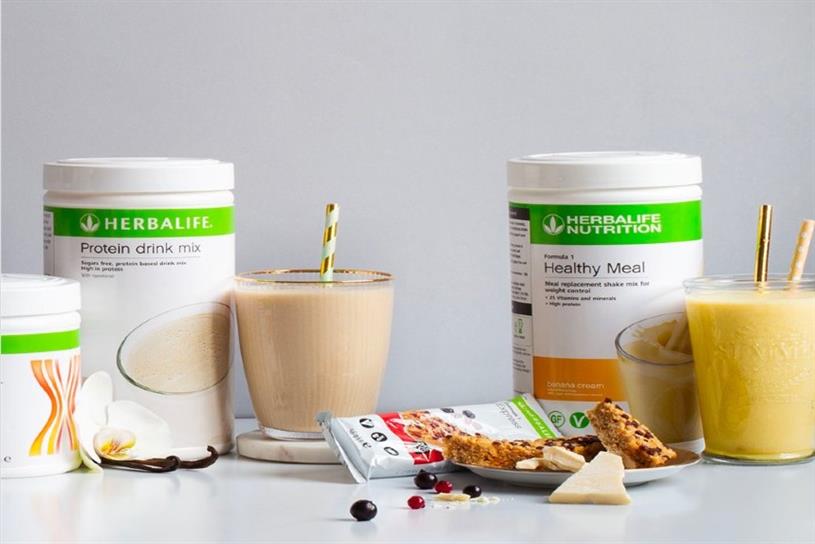 For those who are lactose intolerant, this product can be the right alternative. It uses carefully selected soybeans and meets the highest standards. You can obtain various essential nutrients in the right amount, including high fiber, vitamins, minerals, and an ideal protein content. However, the product ensures that the calorie count remains moderate!
Moreover, you can also incorporate it into a variety of delicious food and beverage alternatives such as milkshakes, smoothies, puddings, ice creams, cookies, and more. The available flavors include French Vanilla, Dutch Chocolate, Wild Berry, and Mint-Choco.
Slim & Fit
The next recommended meal replacement diet brand is Slim & Fit. This brand, developed by Kalbe Farma, is one of the low-fat milk products made from real cow's milk. It contains high fiber (5g) derived from isomaltulose and inulin, which are beneficial for digestive health and provide a longer feeling of satiety.
Slim & Fit uses the sweetener sucralose, which is guaranteed to be safer and not contribute to obesity. Additionally, the product is enriched with 11 types of minerals and 15 different vitamins. Each serving contains only 200 calories. You can choose between vanilla and choco malt flavors. It can be consumed as a lighter alternative for breakfast or dinner.
Read more : 4 Herbal Supplements to Boost Men's Stamina for a More Exciting Bedroom Experience!
Isagenix IsaShake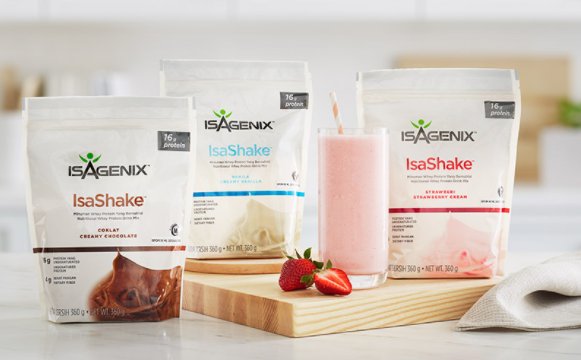 Isagenix IsaShake is a meal replacement product that can be combined with other food and beverages. It offers a balanced nutrition profile that can meet your daily nutritional needs during a diet!
This rice substitute provides whey protein, carbohydrates, fats, minerals, and 23 different vitamins. It offers benefits such as cholesterol balancing, tissue building and repair, and muscle formation. Moreover, it offers a super creamy and delicious taste! The available flavors include chocolate, vanilla, and strawberry cream.
Oriflame Nutrishake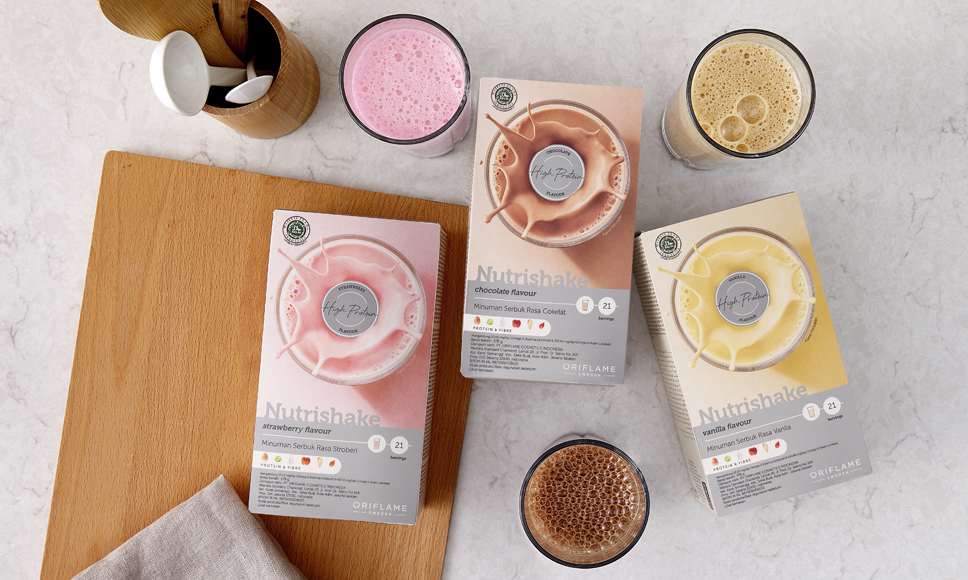 The last recommended meal replacement diet brand is Oriflame Nutrishake. To achieve maximum results in your diet program, it is essential to fulfill the intake of balanced and nutritious food and beverages that are rich in protein.
Oriflame Nutrishake is specially developed by experienced scientists using natural and healthy ingredients such as peas, eggs, apples, beets, as well as omega-3 and omega-6 contents. These components effectively help maintain body weight balance and overall health. It is available in three delicious flavors: vanilla, strawberry, and chocolate.
Read more : 5 Detox Tea Recommendations, Eliminate Toxins and Support Your Diet
You can create the best diet drink products here!
The popularity of slimming products in the market is evidence of the widespread enthusiasm for diet programs to achieve the desired body shape. Seeing the incredible consumer enthusiasm has opened up brilliant business opportunities to introduce diet beverages with competitive formulations.
The best way for those interested in creating their own product under their own brand is right here! You can entrust it to Putra Farma Yogyakarta as an experienced and highly credible instant beverage product contract manufacturer since 2000. Our location is in Indonesia, precisely in Yogyakarta. In addition, we also accept orders to be shipped worldwide.
With our services, you can make your own branded instant beverage products without must to think about high capital to build your factory. We provide a variety of slimming drink products such as fiber detox, fiber tea, satiety-focused fiber, meal replacement diet, cereal diet, slimming tea, or tailor-made to your request.
For product legality issues, you don't have to worry! Because we guarantee that our products use the best quality raw materials that are legally certified and have food testing from the laboratory. We also carry out production with GMP, and HACCP standards, as well as double checking.
Many benefits await you by establishing a business partner with us, including:
consulting all product needs;
create custom brand names;
raw materials without preservatives or harmful dyes;
product recipes are guaranteed 100% confidentiality;
special product formulation for one client only;
free product samples with applicable conditions;
free revision until you find the right formulation;
easy terms of cooperation;
free to choose the form of product packaging (box/pouch/sachet/bottle/jar);
product formulation can be from the customer or the company;
free logo design and product packaging as desired;
flexible payments can be repaid to 3 times;
MoU on cooperation at an affordable cost;
Nutritional Value Information management services;
management of product Intellectual Property Rights;
registration of distribution permits for POM and HALAL MUI;
product shelf life up to 2 years;
negotiate Cost of Goods Sold issues;
we are ready to adjust to the capital you have;
delivery throughout Indonesia with various trusted expeditions.

The most complete and trusted beverage manufacturer with a process that is easy, fast, safe, realible, and affordable. For more information, please contact CV. Putra Farma Yogyakarta.
Find us on social media:
Instagram @putrafarmayogyakarta
Facebook Putra Farma Yogyakarta

LinkedIn Putra Farma Yogyakarta
Twitter @putrafarmayk
TikTok @putrafarmayogyakarta
Putra Farma Yogyakarta. Minimum

price

, Premium

taste

.
"Promo for every 5000 box order, you will get free 250 boxes of all variants. Hurry up and make your best version of the product! There's fress shipping in town, you know!"
Source :