Various factors can cause a man to experience a decrease in desire during intimate moments with their partner. For example, stress, irregular sleep and eating patterns, and other health issues. Therefore, you need the right support system to regain your vitality and bring back the energy of the past. One way is by consuming the following herbal supplements to boost men's stamina. Check them out below!
Read more : Understanding Bovine Collagen as a Supporting Component in Beauty Drinks
Exceptional herbal supplements to boost men's stamina!
Maca Root
This plant is commonly found in the Andes Mountains of Peru, America. It has the Latin name Lepidium meyenii and has long been used as a natural aphrodisiac for men. Research from Korea states that maca root has high effectiveness in stimulating male libido, overcoming impotence, and enhancing athletic performance. Not only that! This herbal spice is also capable of protecting the male reproductive organ from the risk of prostate cancer.
Horny Goat Weed
The next herbal supplement to boost men's stamina is horny goat weed. This herb, originating from China and the surrounding East Asian regions, has become a popular choice among men to enhance sexual desire and reduce the risk of impotence.
According to a study published in the Journal of Sexual Medicine in 2010, epimedium (another name for this plant) contains an active compound called icariin, which plays a role in improving blood flow to the male reproductive organ by inhibiting the activity of the PDE5 enzyme. The result is a longer-lasting erection.
Read more : 5 Detox Tea Recommendations, Eliminate Toxins and Support Your Diet
Ginseng
You must already be familiar with this herbal plant, right? Ginseng has been well-known for a long time for its ability to enhance male libido and strengthen the body's energy. It functions as an aphrodisiac, especially the red ginseng variety, which is commonly used in alternative treatments for men's sexual health.
A study by the British Pharmacological Society states that ginseng acts as an antioxidant that can release nitric oxide, which has the effect of optimizing libido and boosting hormone duration. The Journal of Spermatogenesis in 2013 revealed that this herb has the potential to improve both the quality and quantity of sperm, in both healthy men and those facing fertility issues.
Red Ginger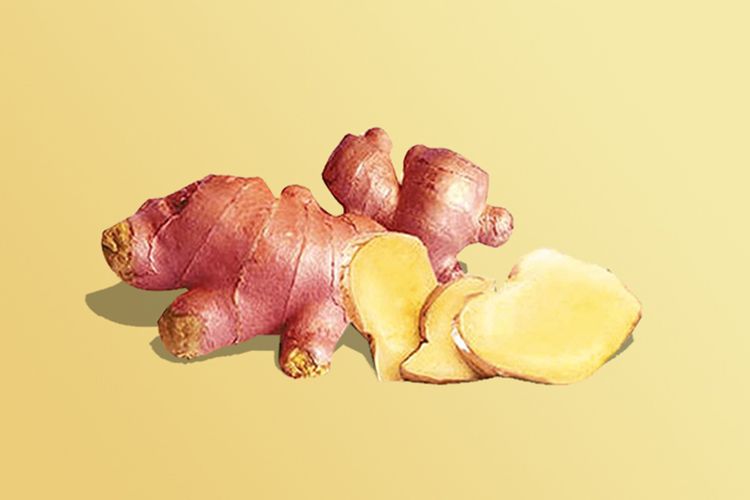 The last herbal supplement to boost men's stamina is red ginger. This herb, known for its ability to warm the body, also has other powerful benefits! For example, it improves blood circulation and optimizes overall stamina. It is considered a good pro-testosterone option suitable for those who want to enhance physical fitness and sexual desire (libido) during intimate moments with their partner.
Read more : 7 Tricks for Choosing Collagen Drinks for Real Results
Don't miss out on this business idea!
Many men complain about a decrease in libido as they age, which has sparked an impressive business idea of offering ready-to-brew stamina coffee. This not only tempts people to try it but also presents a promising business opportunity! If you already have a business plan, make it a reality now!
You can entrust it to Putra Farma Yogyakarta as an experienced and highly credible instant beverage product contract manufacturer since 2000. Our location is in Indonesia, precisely in Yogyakarta. In addition, we also accept orders to be shipped worldwide.
With our services, you can make your own branded instant beverage products without must to think about high capital to build your factory. We accept requests for the production of stamina coffee products using special ingredients that you can combine with various other herbal ingredients to enhance the nutrition and benefits of the product.
For product legality issues, you don't have to worry! Because we guarantee that our products use the best quality raw materials that are legally certified and have food testing from the laboratory. We also carry out production with GMP, and HACCP standards, as well as double checking.
Many benefits await you by establishing a business partner with us, including:
consulting all product needs;
create custom brand names;
raw materials without preservatives or harmful dyes;
product recipes are guaranteed 100% confidentiality;
special product formulation for one client only;
free product samples with applicable conditions;
free revision until you find the right formulation;
easy terms of cooperation;
free to choose the form of product packaging (box/pouch/sachet/bottle/jar);
product formulation can be from the customer or the company;
free logo design and product packaging as desired;
flexible payments can be repaid to 3 times;
MoU on cooperation at an affordable cost;
Nutritional Value Information management services;
management of product Intellectual Property Rights;
registration of distribution permits for POM and HALAL MUI;
product shelf life up to 2 years;
negotiate Cost of Goods Sold issues;
we are ready to adjust to the capital you have;
delivery throughout Indonesia with various trusted expeditions.

The most complete and trusted beverage manufacturer with a process that is easy, fast, safe, realible, and affordable. For more information, please contact CV. Putra Farma Yogyakarta.
Find us on social media:
Instagram @putrafarmayogyakarta
Facebook Putra Farma Yogyakarta

LinkedIn Putra Farma Yogyakarta
Twitter @putrafarmayk
TikTok @putrafarmayogyakarta
Putra Farma Yogyakarta. Minimum

price

, Premium

taste

.
"Promo for every 5000 box order, you will get free 250 boxes of all variants. Hurry up and make your best version of the product! There's fress shipping in town, you know!"