The unique taste of coffee beans with herbal ingredients such as ginseng can be a product that has many benefits at once. That is why stamina coffee is sought after by men because it can make the body more energetic and ready for heavy activities from morning to night. Market demand continues to increase with the need for these products, making stamina coffee a promising business idea. Interesting in developing it? Check out the following stamina coffee business tips!
Read more : Rosella Tea Business Opportunity with Low Capital and Big Profits
Stamina coffee business tips that you can try to apply!
Market Research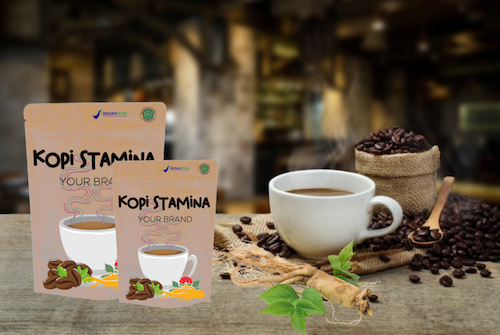 Before going into business, you need to make observations first to find out and learn more about consumer needs. That way, it will be easier for you to create products according to your target market and make a better version than competitors. The product is guaranteed to sell well!
Business Plan
By designing your business carefully, you can make its products easily recognizable to consumers. You can start by making financial and capital management, determining the shape of the beverage product (instant powdered drinks), looking for an experienced and affordable raw material distributor, designing product packaging, to what type of promotion you will use in the future.
Read more : 4 Functions of a Business Brand Logo That You Should Know!
Create Innovation
A product that can compete in the market would be nice to have a breakthrough! That way, consumers are more flexible in choosing according to their needs. You can create stamina coffee products by adding other herbal ingredients to create a unique taste and have more benefits in it. Don't forget to pack your products with more modern packaging to attract consumers' interest!
Market Online
Thanks to digital developments, product marketing is faster, more effective, and more efficient. Especially now that there is an advertising feature that makes it easier for you to introduce the product as widely as possible. In addition, you can also reduce the budget to be smaller. But what you have to remember! Don't forget to provide enticing content and upload it regularly!
Read more : Soy Milk Powder Business with Experienced Contract Manufacturers
Just use a business partner!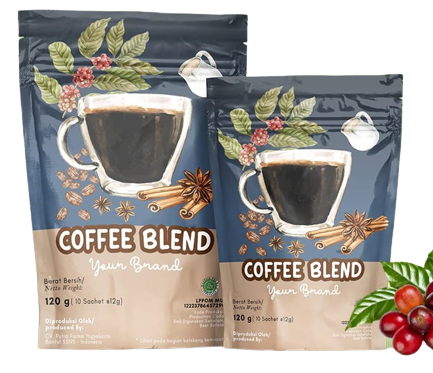 Collaborating with business partners such as instant beverage product manufacturing services can provide various conveniences to obtain products according to your wishes. You can entrust it to Putra Farma Yogyakarta as an experienced and highly credible instant beverage product contract manufacturer since 2000. Our location is in Indonesia, precisely in Yogyakarta. In addition, we also accept orders to be shipped worldwide.
With our services, you can make your own branded instant beverage products without must to think about high capital to build your factory. We are ready to make stamina coffee products according to your needs. For product legality issues, you don't have to worry! Because we guarantee that our products use the best quality raw materials that are legally certified and have food testing from the laboratory. We also carry out production with GMP, and HACCP standards, as well as double checking.
Get many benefits by working with us, including product consulting; free to create a brand name; special product formulations; free product samples; flexible MoUs; free product packaging design; free to choose the form of product packaging; free revision of product samples until suitable; long shelf life; cost price negotiation; product legality registration; etc.

The most complete and trusted beverage manufacturer with a process that is easy, fast, safe, realible, and affordable. For more information, please contact CV. Putra Farma Yogyakarta.
Find us on social media:
Instagram @putrafarmayogyakarta
Facebook Putra Farma Yogyakarta

LinkedIn Putra Farma Yogyakarta
Twitter @putrafarmayk
TikTok @putrafarmayogyakarta
Putra Farma Yogyakarta. Minimum

price

, Premium

taste

.
"Promo for every 5000 box order, you will get free 250 boxes of all variants. Hurry up and make your best version of the product! There's fress shipping in town, you know!"