Various factors can influence a man's vitality, from demanding jobs to an unhealthy lifestyle. Sometimes, lacking sufficient stamina can lead to a lack of enthusiasm in intimate moments with one's partner. Men should also be cautious about various potential illnesses, such as impotence and premature ejaculation! Therefore, it's worth trying stamina-boosting coffee. Made from natural herbal ingredients, stamina coffee is safer than consuming chemical drugs. Without further ado, here are some outstanding references for stamina coffee that you can try at home!
Also read : Trim Flabby Fat with These 4 Recommended Meal Replacement Diet Brands!
A few top-notch and certified stamina coffee references.
B-Coffee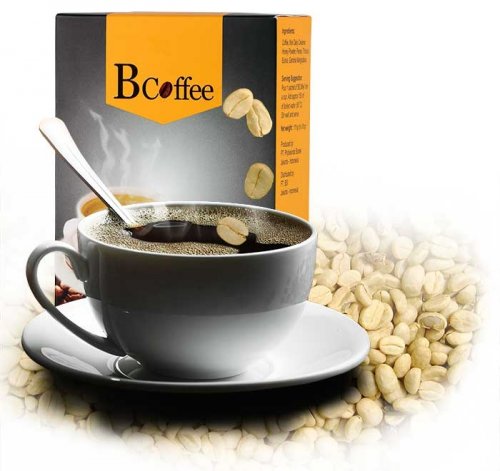 One unique feature of this stamina coffee is its inclusion of highly beneficial mangosteen peel extract, which improves overall health, skin condition, and stamina. Moreover, it is not limited to men; women can also enjoy B-Coffee. Made from other natural ingredients like white coffee, honey powder, Butea, Tribulus, ginseng, and fat-free milk, B-Coffee offers a delightful and healthy combination of flavors.
Drinking B-Coffee can enhance stamina, improve blood circulation, burn body fat, maintain a youthful complexion, balance women's hormones, combat premature ejaculation, boost sexual desire, prevent erectile dysfunction, and improve the quality of sperm production.
CNI Ginseng Coffee
The next outstanding stamina coffee reference is CNI Ginseng Coffee, a pioneer in Indonesia since 1994. This sought-after product is made from a blend of high-quality coffee powders, combining robusta and arabica types. Additional ingredients include ginseng extract, sugar, and plant-based creamer.
Also read : 3 Herbs to Enhance Virility, Men Should Try!
Radix Kopi 7

Elemen
Derived from 7 main elements, namely palm sugar flowers, noni fruit, mangosteen peel, ginger root, winged wood stem, black cumin seeds, and spoon leaves, Radix Kopi 7 Elemen offers a plethora of benefits. It helps reduce stress, prevent ulcers, lower high blood sugar levels, detoxify the body, aid in weight loss, treat diarrhea, dissolve kidney stones, relieve digestive issues, and more.
Borneo Premium Blend Coffee
The last recommended stamina coffee you can try is Borneo Premium Blend Coffee. This stamina coffee is specially formulated for adult men to combat fatigue and weakness. Made from a combination of high-quality ingredients like robusta coffee, Kalimantan pasak bumi (tongkat ali), Dieng purwaceng, Siberian ginseng, maca, and corn sugar, it thickens thin semen, enhances fertility, addresses premature ejaculation, treats erectile dysfunction, and increases testosterone levels.
Also read : 4 Herbal Supplements to Boost Men's Stamina for a More Exciting Bedroom Experience!
Create your own stamina coffee brand!
The abundance of stamina coffee products in the market indicates their popularity among men seeking desired results. With modern and convenient packaging, stamina coffee has become a favorite among many. As a result, the business opportunities are vast, making it a suitable venture for those interested in starting an independent business.
The process is straightforward! You can entrust it to Putra Farma Yogyakarta as an experienced and highly credible instant beverage product contract manufacturer since 2000. Our location is in Indonesia, precisely in Yogyakarta. In addition, we also accept orders to be shipped worldwide.
With our services, you can make your own branded instant beverage products without must to think about high capital to build your factory. We offer premium-quality stamina coffee made from select ginseng extracts. You are free to create your own composition using various other natural ingredients and supplementary vitamins to enhance its effectiveness.
For product legality issues, you don't have to worry! Because we guarantee that our products use the best quality raw materials that are legally certified and have food testing from the laboratory. We also carry out production with GMP, and HACCP standards, as well as double checking.
Get many benefits by working with us, including product consulting; free to create a brand name; special product formulations; free product samples; flexible MoUs; free product packaging design; free to choose the form of product packaging; free revision of product samples until suitable; long shelf life; cost price negotiation; product legality registration; etc.

The most complete and trusted beverage manufacturer with a process that is easy, fast, safe, realible, and affordable. For more information, please contact CV. Putra Farma Yogyakarta.
Find us on social media:
Instagram @putrafarmayogyakarta
Facebook Putra Farma Yogyakarta

LinkedIn Putra Farma Yogyakarta
Twitter @putrafarmayk
TikTok @putrafarmayogyakarta
Putra Farma Yogyakarta. Minimum

price

, Premium

taste

.
"Promo for every 5000 box order, you will get free 250 boxes of all variants. Hurry up and make your best version of the product! There's fress shipping in town, you know!"